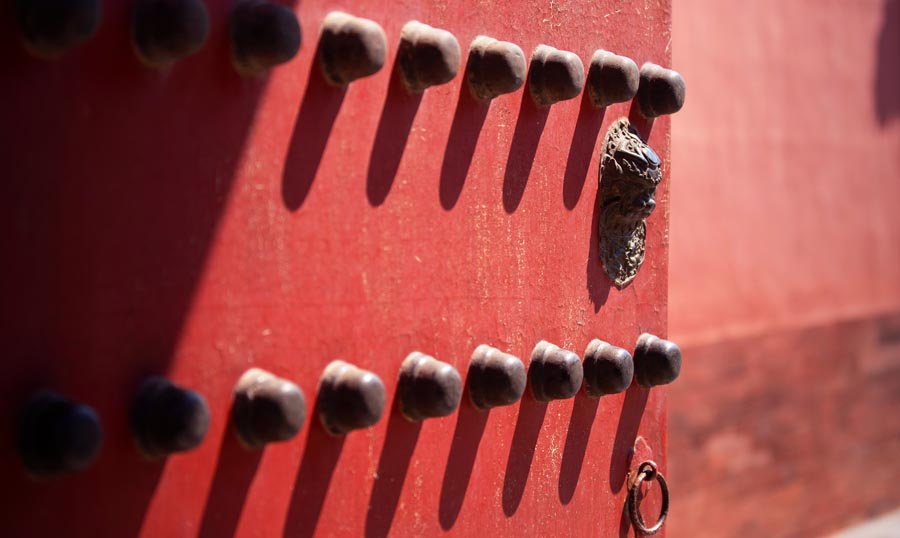 [Photo provided to China Daily]
An eye on new things
The show's first season won the best variety award at the Shanghai TV Festival. And it gained a rating of 8.1 points out of 10 on the film and TV review site Douban, testament that it addressed a deep public vein of cultural pride and inquisitiveness.
The second season, Mao says, still has something new for the viewers, and features an amazing range of royal collections.
"Discussions of the Palace Museum's treasure trove should not be restricted to just 600 years," she explains. "The 1.86 million cultural relics housed in the museum can lead us to objects of China's thousands of years of civilization, and trace back the origins of our nation."
Some typical examples are shown and explained in the show, including a 10th-century painting, The Night Ravel of Han Xizai, which is housed in the museum and generally hailed as one of the most important Chinese artistic milestones.
Another aspect is an insight into how people dressed, something that the painting hints at. Chu Yan, an associate professor at the Beijing Institute of Fashion Technology, leads a team in the show to develop 30 costumes based on the figures in The Night Ravel of Han Xizai.
"The clothes in the painting partially inherited the regal style from the previous Tang Dynasty (618-907)," Chu explains. "But it also shows early signs of a later trend that was to sweep the Song Dynasty (960-1279), which emphasized an elegant and simple style.
"And following the revival of traditional clothes among young people, I believe the painting will be of special interest to a wider audience."
Indeed, the first season also delved into fashion. Sales of pajamas, which were inspired by auspicious cranes, a decorative pattern in the Forbidden City, passed 40 million yuan ($5.7 million), according to Liu Bing, head of Hwachain Culture, which co-produced the show.
"Traditional Chinese culture is becoming part of the everyday lives of the younger generations," Liu says. "Someone even had their wedding costume designed in this style."
Liu believes this example not only reflects the popularity of the show, but also heralds a comeback of Chinese-style fashion and aesthetics. "We are looking at our past and displaying our cultural confidence by giving this legacy a new form," he says.
Zhang Yiwu, a professor at Peking University, says: "Thanks to better education, young Chinese people's cultural tastes are becoming more refined, and popular entertainment on TV cannot satisfy them fully. This show fills a gap in their needs."
A third season is also being planned, but Mao says the current second season is holding nothing back. "What I can do for the audience is show everything we have seen," she says with a smile.