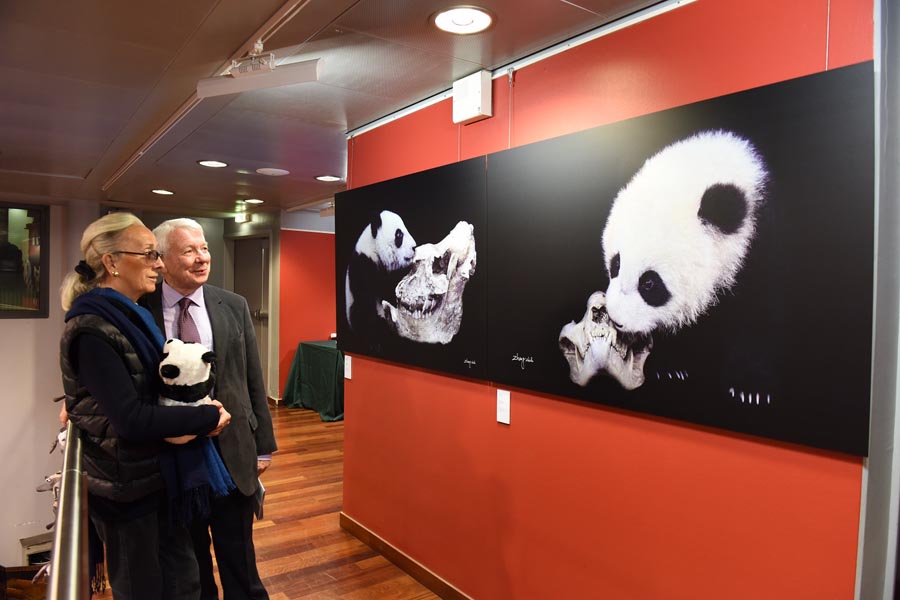 [Photo/Chinaculture.org]
The opening ceremony for the Sino-French Panda Culture Week was held in Paris on Nov 4.
Officials from the Chinese Embassy in France, The China Cultural Centre in Paris, CCTV.com and over 100 other representatives from China and France attended the event hosted by the Ministry of Culture and Tourism of China, the China Cultural Centre, iPanda from CCTV.com and the Chengdu Research Base of Giant Panda Breeding.
Following the success of the opening ceremony, a series of wonderful theme exhibitions are opened to public for six days on giant panda protection and panda culture.
The year 2019 marks the 150th anniversary of scientific discovery of giant pandas and the 55th anniversary of the establishment of China-France diplomatic ties, and China and France have enjoyed enriching exchanges on panda culture during the past 55 years.