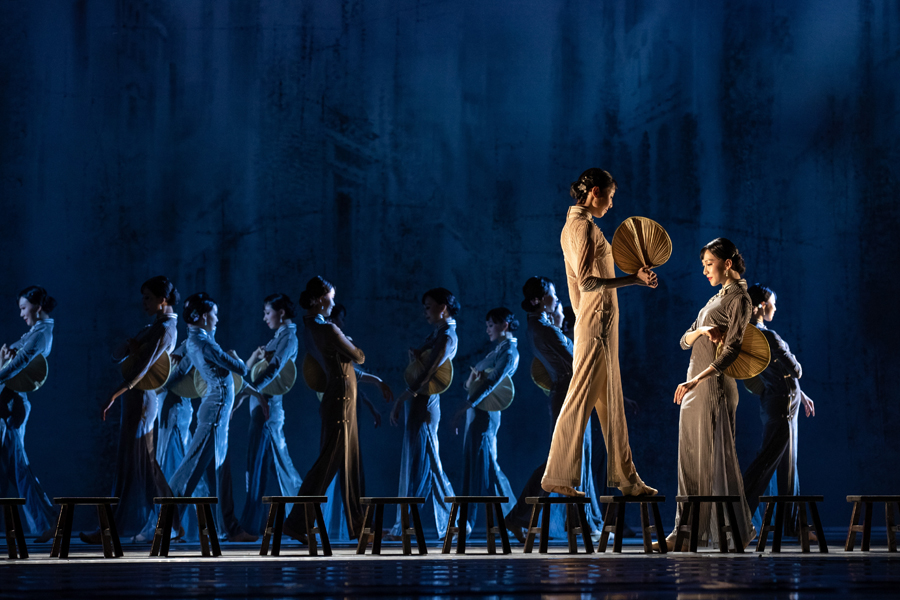 Dancers from the Shanghai Dance Theatre perform The Eternal Wave, a successful show staged recently in the city. [Photo provided to China Daily]
New productions that tell of China's revolutionary history with contemporary approaches have been sprouting up in recent years, with Dawn of Shanghai and The Eternal Wave stealing most of the limelight, Zhang Kun reports.
From the new circus production Dawn of Shanghai to the award-winning dance theater production The Eternal Wave, Shanghai has in recent years witnessed a growing number of new successful performing art shows about the country's revolutionary history.
Dawn of Shanghai is the new English name for the show Zhan Shanghai-which literally means "Battle of Shanghai"-that was created by the Shanghai Acrobatic Troupe and the Shanghai Circus School. The production made its premiere at the opening of the 21st China Shanghai International Arts Festival on Oct 18. The festival consists of 92 theater performances running from Oct 18 to Nov 17.
The premiere marked the first time a new circus production was presented as the opening show of the CSIAF, an annual celebration of the performing arts in Shanghai that features new creations by artists and institutions from home and abroad.