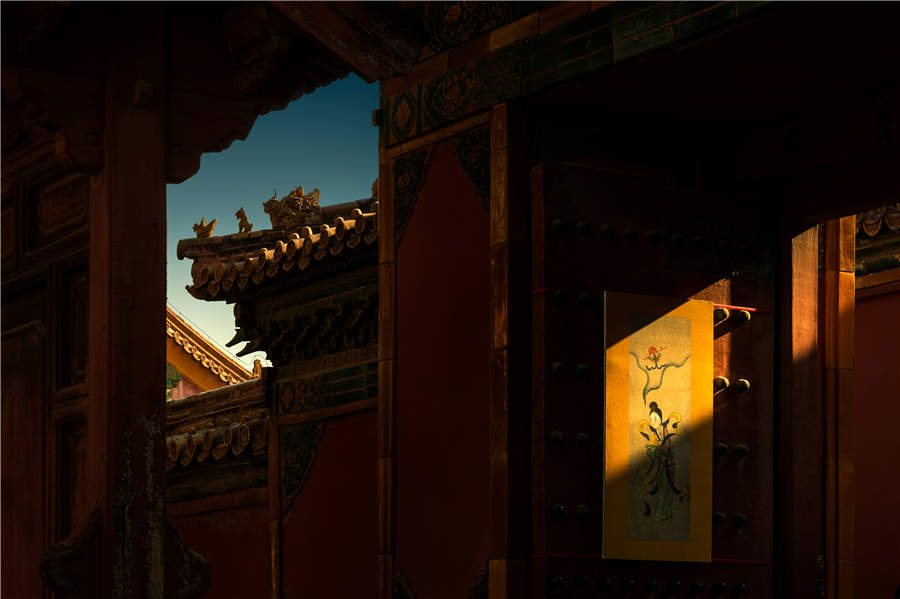 A glimpse of the Forbidden City in Beijing is seen through the shadows. [Photo by Su Tangshi/provided by People's Daily]
The photos capture a myriad of images, ranging from rarely-seen geological wonders, breathtaking landscapes, key historical sites and ruins,and architecture of cultural and religious significance. Among the images are a shadow puppet show from Northwest China's Gansu province, a Tibetan woman rescuing Tibetan gazelles, a young girl in a village in the Caucasus Mountains, a little boy on a scooter in an old street of Havana and exotic weddings in Southeast Asian countries.
In 2013, Chinese President Xi Jinping proposed the cooperative initiative of a Silk Road Economic Belt and the Twenty-first Century Maritime Silk Road. This exhibition aims to reflect the communication among different civilizations throughout history on the basis of mutual respect, according to Palace Museum curator Wang Xudong.