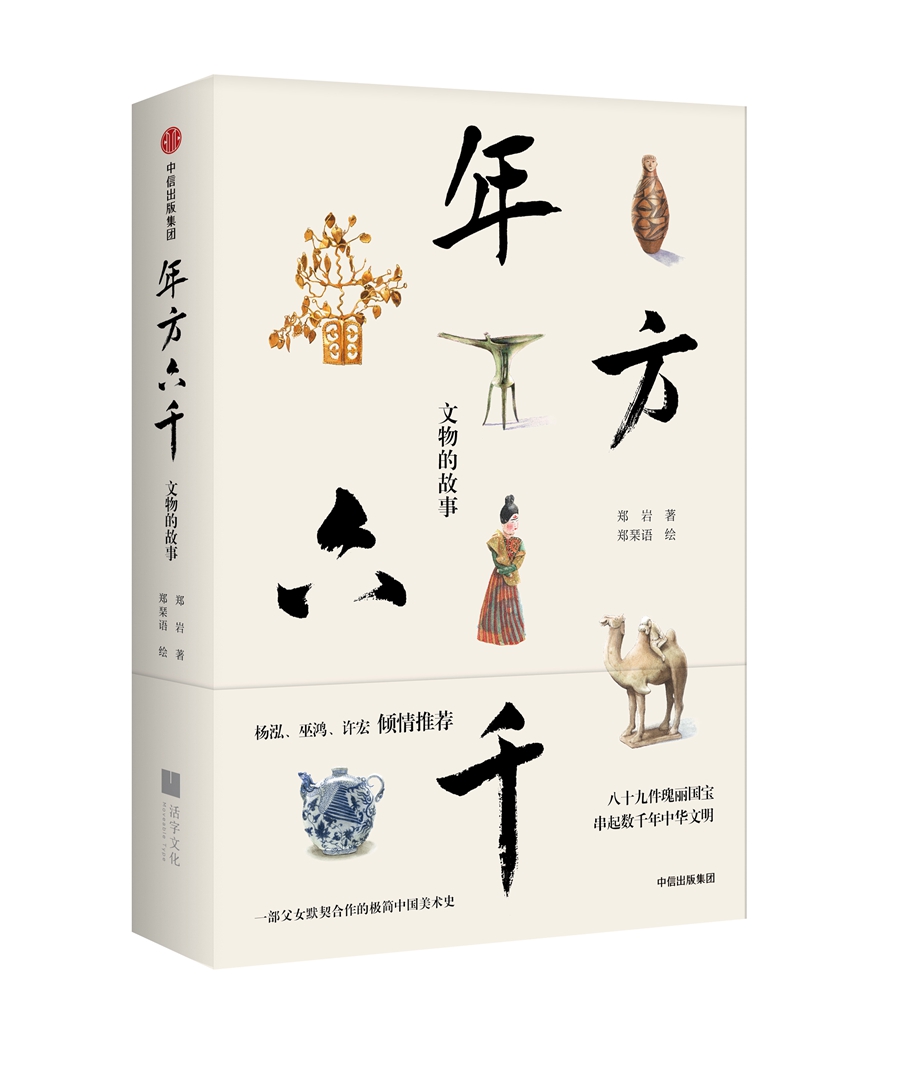 Aged 6,000: The Stories of the Cultural Relics.[Photo provided to China Daily]
A father-daughter duo-an archaeologist and an illustrator-team up for new book on the history of cultural relics, Mei Jia reports.
When archaeologist and art historian Zheng Yan tries to convey information about ancient relics to his readers, he says he uses both translation and imagination.
"I translate the ancient messages, as well as academic terminology into contemporary Putonghua (standard Mandarin)," Zheng says. "I also use my imagination to figure out stories behind the relics stuck in the dirt for long."
Aged 6,000: The Stories of Cultural Relics (Nian Fang Liu Qian) is Zheng's latest book that aims to find missing details of historical or cultural meaning throughout Chinese civilization. The book, released by China Citic Press and Moveable Type, has been illustrated by his daughter, Zheng Qinyu, an art design major, to appeal to young readers.