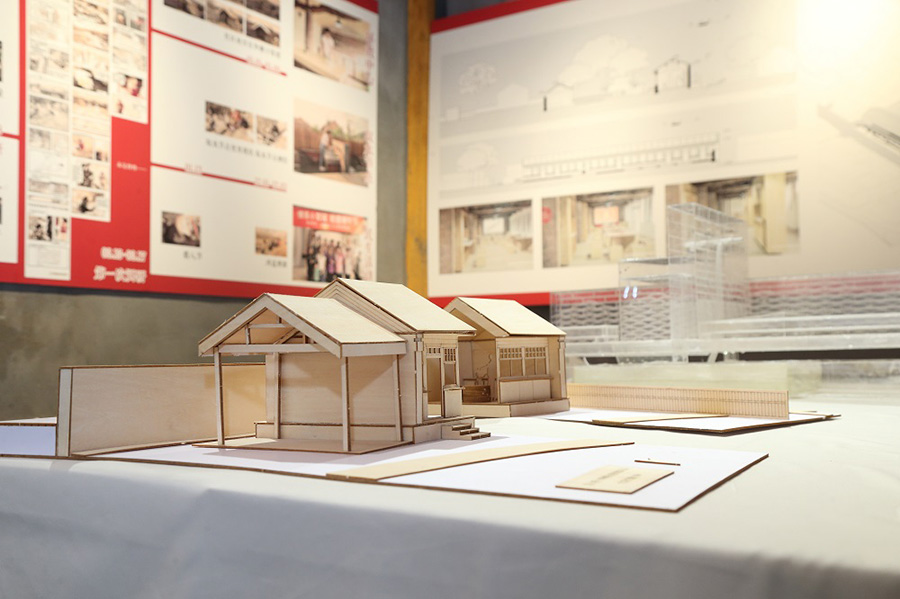 Exhibitions held in the neighborhood of Baitasi are offering visitors a chance to learn the history of the area. [Photo provided to China Daily]
Architects and designers have in recent years been actively involved in the renovation of Beijing's historic hutong neighborhoods. And their ideas have helped preserve the look of these age-old siheyuan courtyards and the way of the life there.
The neighborhood of Baitasi, which surrounds the Baita White Pagoda Temple, recently underwent a remake with the aid from designers from Tsinghua University's School of Architecture.
This neighborhood warming initiative program, as part of the ongoing Beijing Design Week, is not intended to transform the courtyards into venues for commercial purposes, but to connect the hutong residents with visitors through innovative ways without changing their lifestyles.
So, exhibitions are being held in empty rooms inside the courtyards where both residents and visitors can learn the history of the area. One show has photos of couples who have lived in the neighborhoods for decades. And workshops and forums are being held where residents, designers and visitors can sit together to talk about how to enliven hutong life.