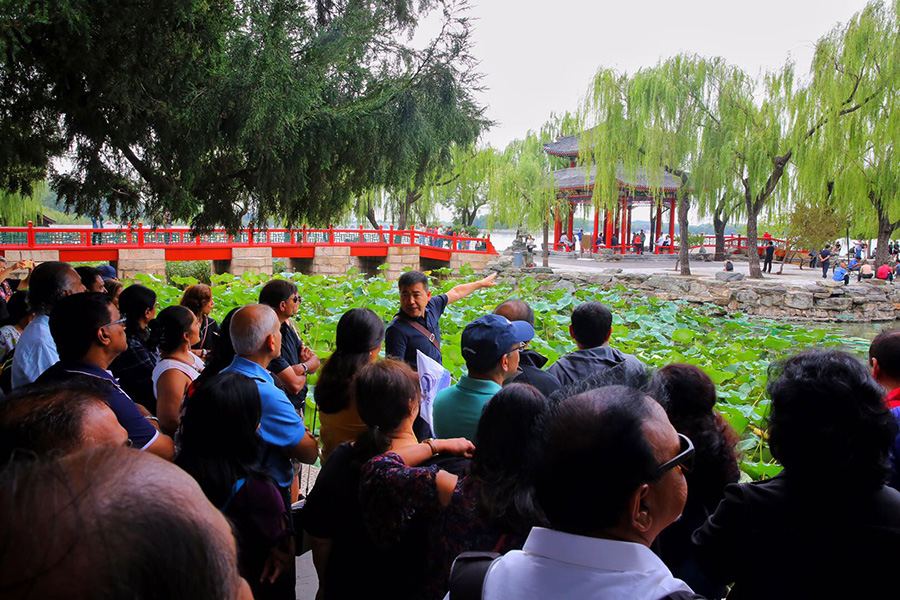 The showcase of sweet osmanthus is a big draw of the season in the Summer Palace in Beijing. [Photo by Jiang Dong/China Daily]
The blossoming of sweet osmanthus has long been a treat for Chinese at the end of summer and the beginning of fall.
So, Yiheyuan, or the Summer Palace, in Beijing is welcoming visitors to appreciate 300 pots of sweet osmanthus which are scattered around in the complex of gardens. More than 70 of these pots that offer pleasant aroma date back to a century ago, and have been enlivened thanks to careful cultivation by gardeners at Yiheyuan for decades.
The sweet osmanthus show has become a major attraction in the park since it was launched in 2002.