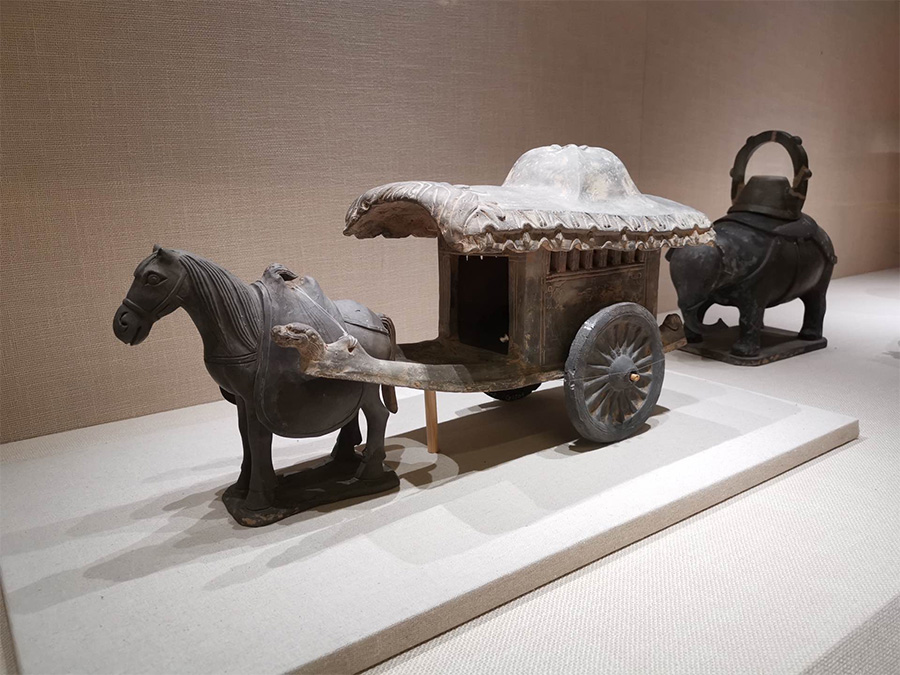 [Photo provided to chinadaily.com.cn]
A major exhibition kicked off in the National Museum of China on Tuesday to display highlights among Chinese cultural relics that have returned from overseas since the founding of New China in 1949.
The 600-odd exhibits on loan from 18 museums and institutions nationwide span a wide range of variety and eras. For example, the displays include many artifacts well-known to the public, such as the Chinese zodiac animal-head sculptures once looted from Yuanmingyuan, or the Old Summer Palace, in Beijing; the Buddha images taken from the Longmen Grottoes in Henan province; and the Shang Dynasty (c.16th-11th century BC) bronze ware Minfanglei.
Numerous Chinese cultural relics became lost overseas in the continuous social havoc and wars in the late 19th and early 20th centuries. And, rampant tomb robberies in the 1990s also led to many Chinese relics being stolen and smuggled abroad.
Nevertheless, the Chinese government has endeavored to repatriate lost treasures. According to the statistics of the National Cultural Heritage Administration, more than 150,000 Chinese cultural relics have returned to their home country since 1949.
The exhibition will last through late November.