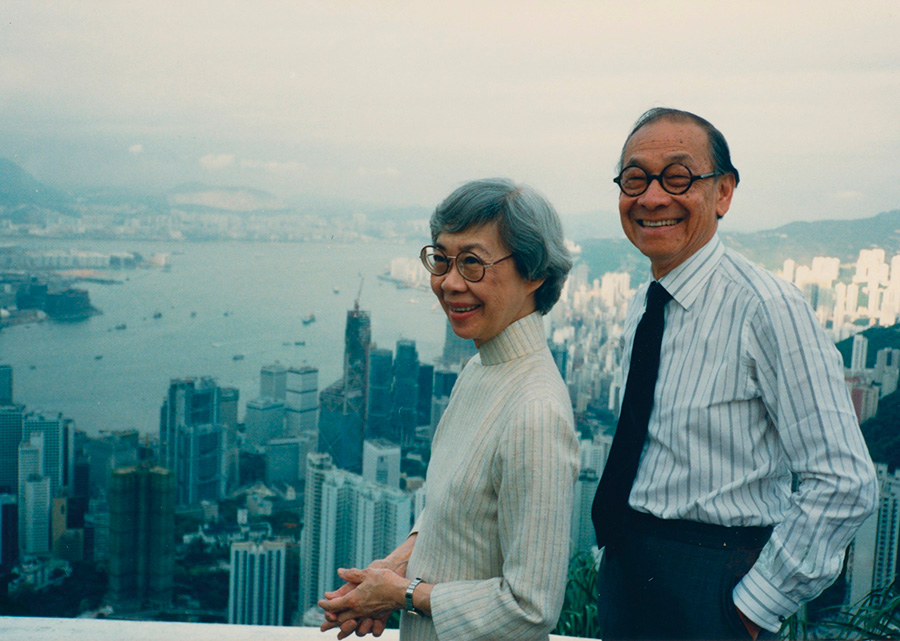 Eileen and I.M. Pei, in Hong Kong, 1988. [Photo/Courtesy Eileen and I.M. Pei Family Archive]
Liane Pei, the daughter of I.M.Pei the Chinese American architect who died in May at 102, recalls that when she traveled with her parents, they "always seemed to have friends, many of whom were artists, architects, gallerists and museum directors," and there was "always a deep feeling of mutual respect, warmth and friendship".
Throughout their 72-year marriage, Eileen and I.M.Pei amassed a collection of paintings, drawings, works on paper and sculptures by Eastern and Western artists friends, including Barnett Newman, Jean Dubuffet, and Zao Wou-Ki.