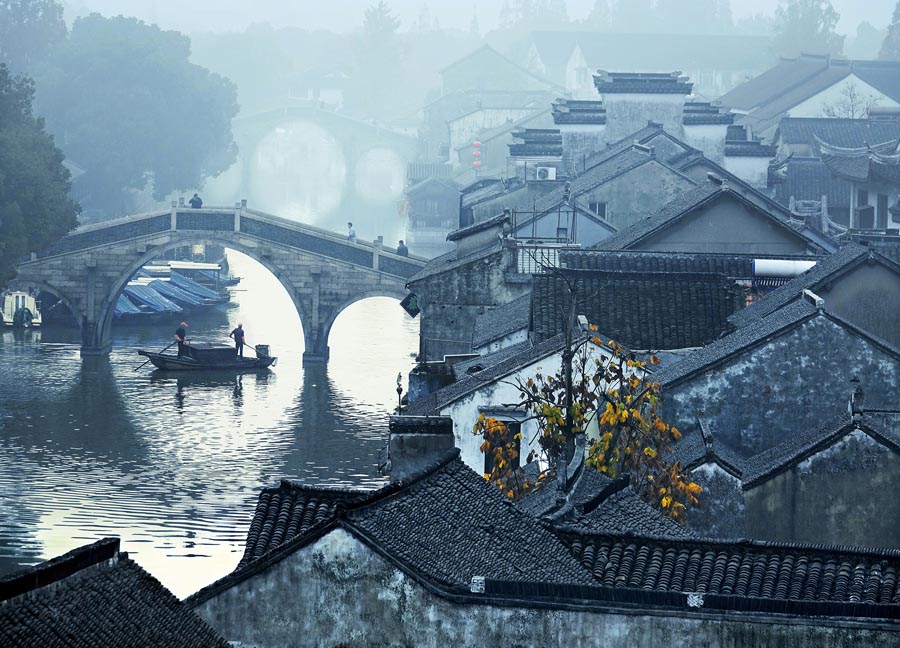 The tranquil, beautiful Qiandeng ancient town in Kunshan city, East China's Jiangsu province, shrouded in an early morning mist on Nov 30, 2018. The water town, with a history of more than 2,500 years, is the birthplace of Kunqu Opera. [Photo by Zhang Zhifu/cpanet.org.cn]
A new exhibition underway at the Cultural Palace of Nationalities in Beijing spotlights new images and developments of rural China.
A total of 135 photographs taken by farmers across the country are on display, selected from more than 43,500 entries collected from professional and amateur photographers nationwide.