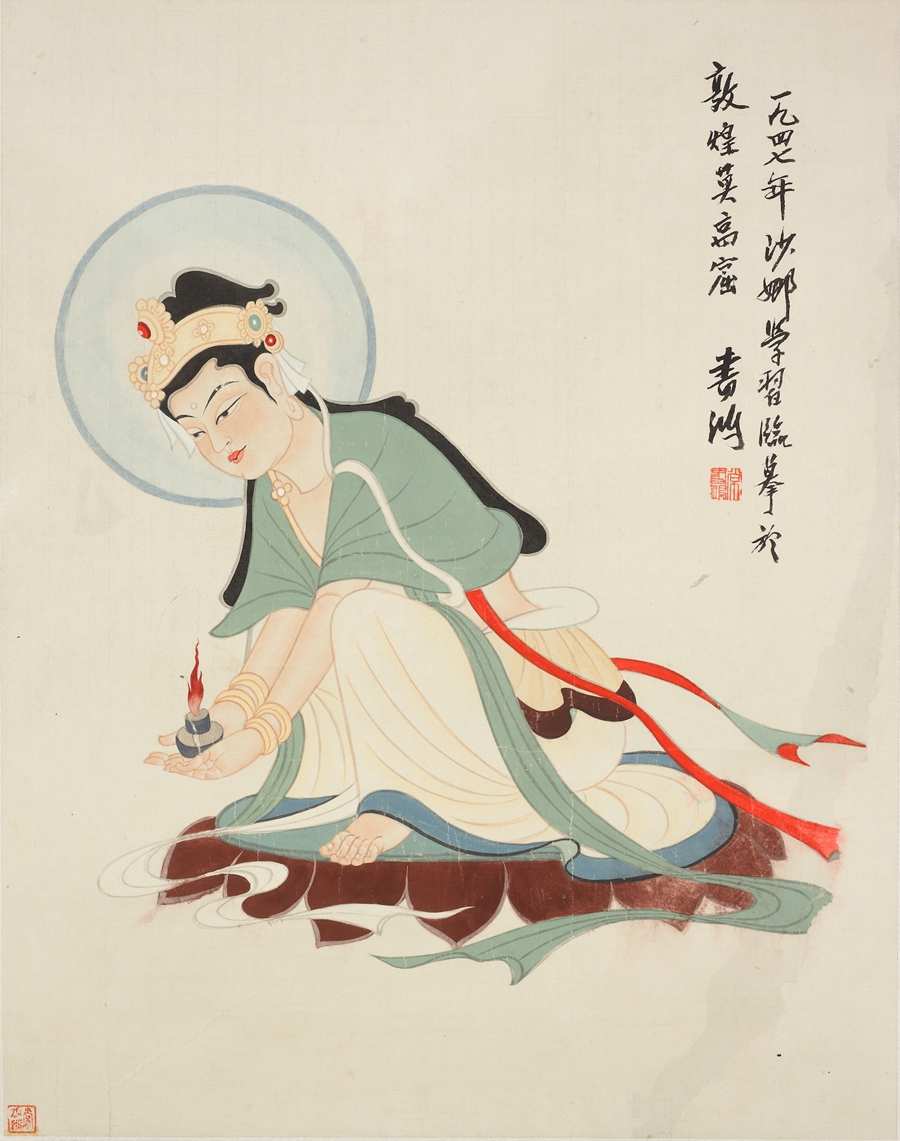 A painting Chang Shana copied from the Mogao grottoes in 1947.[Photo provided to China Daily]
An exhibition reveals how a father and daughter's commitment to conservation was forged by long days spent in caves unearthing a cultural oasis, Lin Qi reports.
Chang Shana was just 13 when her love affair with Dunhuang began. Born in France, she was the youngest member of a conservation and research team at the Mogao Caves led by her father Chang Shuhong (1904-94), a noted painter who had returned from Paris to become a founding director of the Dunhuang Academy.
Having spent six consecutive school holidays following her father's research team into the grottoes-a cultural repository of unparalleled beauty and diversity created over the course of a millennium-Chang Shana learned, like many graduates of fine art, to replicate the dazzling murals and Buddhist statues on paper.
In 1946, Chang Shana and her father held a joint exhibition in Lanzhou, Gansu province, where their paintings and drawings of the murals caused a great stir, and helped Chang Shuhong to raise funds for further research at Dunhuang.
Over the following decades, Chang Shuhong devoted himself to the preservation of Dunhuang's art legacy. Hailed as the "patron saint of Dunhuang", he lived there until he was transferred to Beijing in 1982.
And Chang Shana, who was the head of the former Central Academy of Arts and Design (currently the Tsinghua University's Academy of Arts and Design), has spent her entire life carrying on her father's commitment to Dunhuang. After conducting extensive research into the variety of patterns found on the murals, she applied these classic motifs to her own, modern designs.