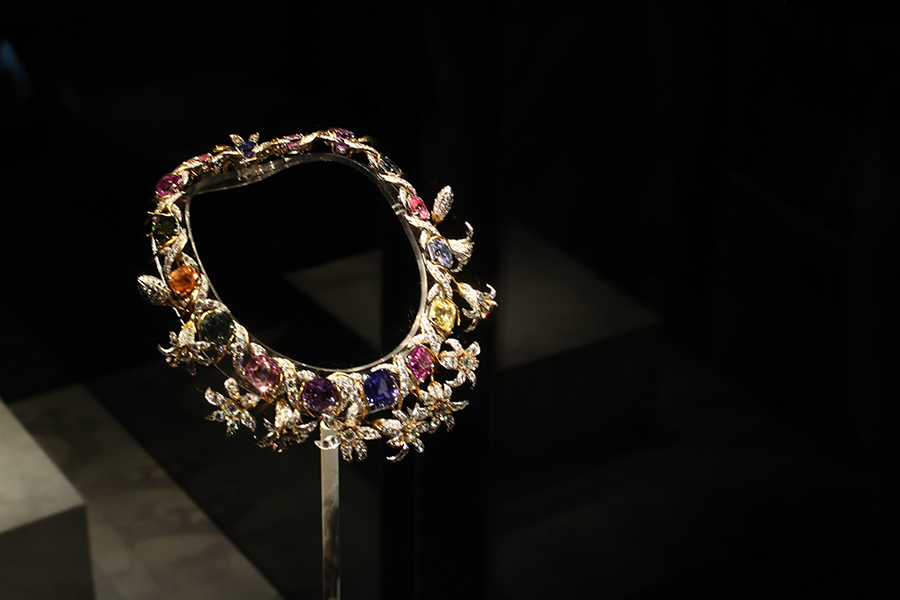 [Photo by Jiang Dong/China Daily]
Jean Schlumberger (1907-87) incorporated gift, diligence and a keen interest in wildlife to build a world of mesmerizing beauty, prompting himself from a self-taught young designer, first in Paris and then New York, to a legendary designer of accessories.
Thanks to a five-year collaboration between the National Museum of China and the Virginia Museum of Fine Arts, in Richmond, Virginia of the United States, a selection of Schlumberger's works from VMFA's collection are being introduced to the Chinese audience.
More than 120 accessories shown at an exhibition named after Schlumberger at the National Museum of China marks the "most comprehensive public collection" of designs by the French jeweler, attributed to the donation by Rachel Lambert Mellon, the noted US philanthropist and horticulturalist who was a longtime patron of Schlumberger, according to Alex Nyerges, the director and CEO of VMFA.