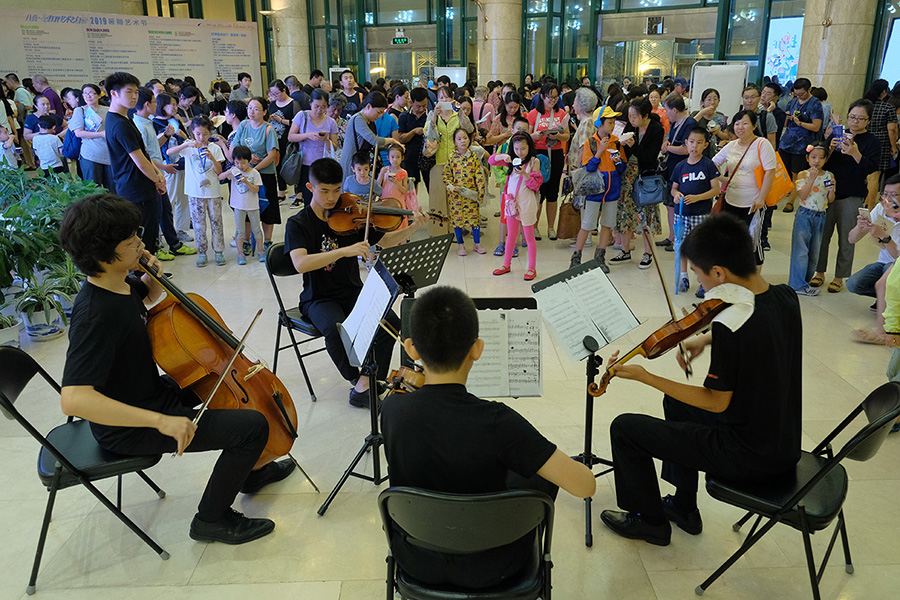 Artists perform at the annual Gate of Music was opened in Beijing on July 5. [Photo provided to China Daily]
Besides live performances the festival comprises 16 summer camps teaching Western classical music, traditional Chinese opera, traditional Chinese folk dance and calligraphy.
Meanwhile, in May, the Beijing, Tianjin and Hebei symphony orchestras teamed up to form an art alliance aimed at promoting the development of the classical music scene in the Beijing-Tianjin-Hebei area, with a specific focus on children. And with the support of the Beijing Poly Theatre Management, the alliance will do programs for children in four cities: Baoding, Hengshui and Tangshan in Hebei province, and Tianjin -- also as part of the Gateway festival.