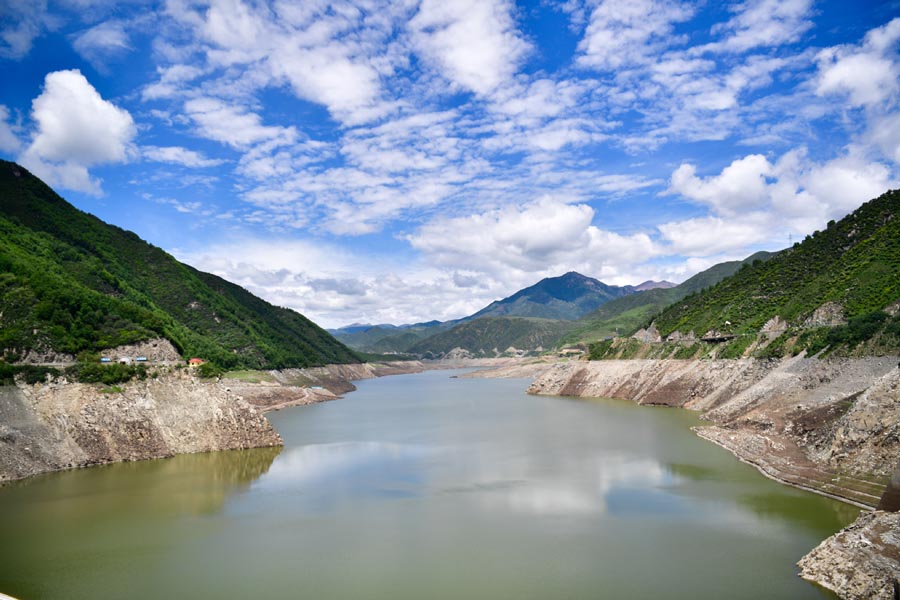 Heiquan Reservoir, located in Datong Hui and Tu autonomous county, Xining city, Qinghai province, is an important water source for locals. [Photo/Xinhua]
The ecological environment of Qinghai has seen significant progress in recent years as the local government steps up efforts to tackle pollution.
Home to headwaters of China's three major rivers - the Yangtze, the Yellow and the Lancang - Qinghai is hailed as the "Water Tower of China", playing an important role in the country's overall water ecology: it exports more than 60 billion cubic meters of water annually to over 20 provincial areas across the country.
President Xi Jinping said in 2016 the biggest responsibility for Qinghai is ecology, and the Qinghai government is duty-bound to protect the ecological environment on the Qinghai-Tibet Plateau.
Amid enhanced efforts to address environmental problems over the years, more than 94 percent of Qinghai's water quality is measured at, or above, Level III of the country's five-level water system in 2018, according to data from Qinghai's provincial department of ecology and environment. This means the water is suitable for human consumption. That figure was more than 10 percent higher than the country's assessment target of 84.2 percent.