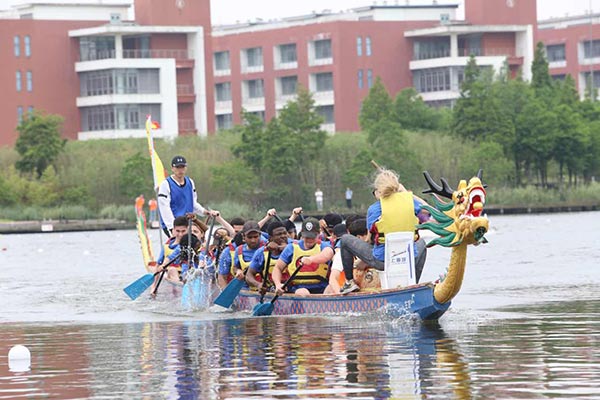 More than 1,000 foreign students from 29 local universities participated in this year's Shanghai International Students Dragon Boat Race on June 1. [Photo provided to chinadaily.com.cn]
Li Tao, vice-principal of the East China University of Science and Technology, said that the annual race, which has been held since 2008, has become a platform for international students to experience Chinese culture and promote international friendship.
"Dragon boat racing is a Chinese tradition. The activity is about people's expectations for good weather and good luck in the coming year and it also carries the cultural spirit of a win-win cooperation," Li said.
According to statistics from the Ministry of Education, more than 61,400 international students came to study in Shanghai in 2018.