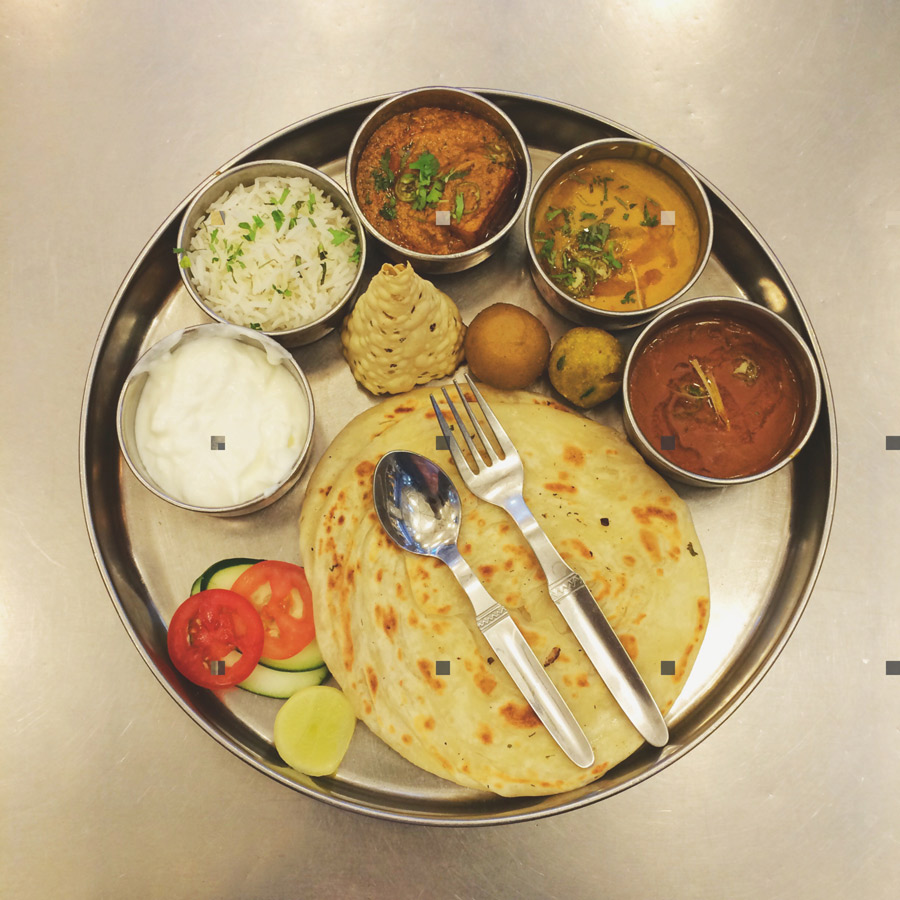 The thali set meal from India. [Photo provided to China Daily]
The organizers selected their candidate photos and the visual delicacies are currently on show in Hangzhou, capital of East China's Zhejiang province, showcasing the best of Asian cuisine among foodies.
The whole photo gala is composed of nine parts, including pictures of traditional Hangzhou-cuisine restaurants, an introduction to the Qiantang River and its fishing culture, and the Taste of Asia photo exhibition.
One photo, for example, shows 43-year-old Hangzhou local, Wang Pinghua, riding a motorcycle while balancing a watermelon on his head. A greengrocer, Wang has been practicing carrying the fruit on his head since he was 13 years old, like people in Africa and Southeast Asia do. This was a unique stunt he performed to lure customers.