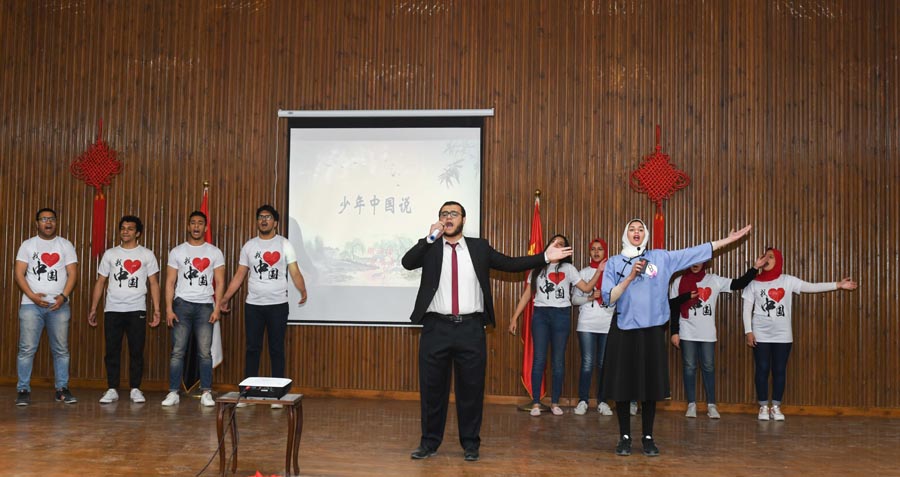 Contestants perform during the second "Guo Moruo" Chinese Modern Poetry Reading Competition in Ismailia, Egypt, on April 10, 2019. [Photo/Xinhua]
Zhu Tingting, the Chinese dean of the Confucius Institute at Suez Canal University, told Xinhua that Guo Moruo had visited Egypt twice and expressed his solidarity with the Egyptian people.
"The Egyptian people have deep love for Guo Moruo, so we decided to promote Guo Moruo's research first and then extend our cultural reach," Zhu said.
Besides the competition, there will also be an exhibition and a forum about Chinese culture and works of Guo Moruo, a renowned Chinese author and historian who died in 1978.