ENJOYING CELEBRATIONS WITH CHINESE CHARACTERISTICS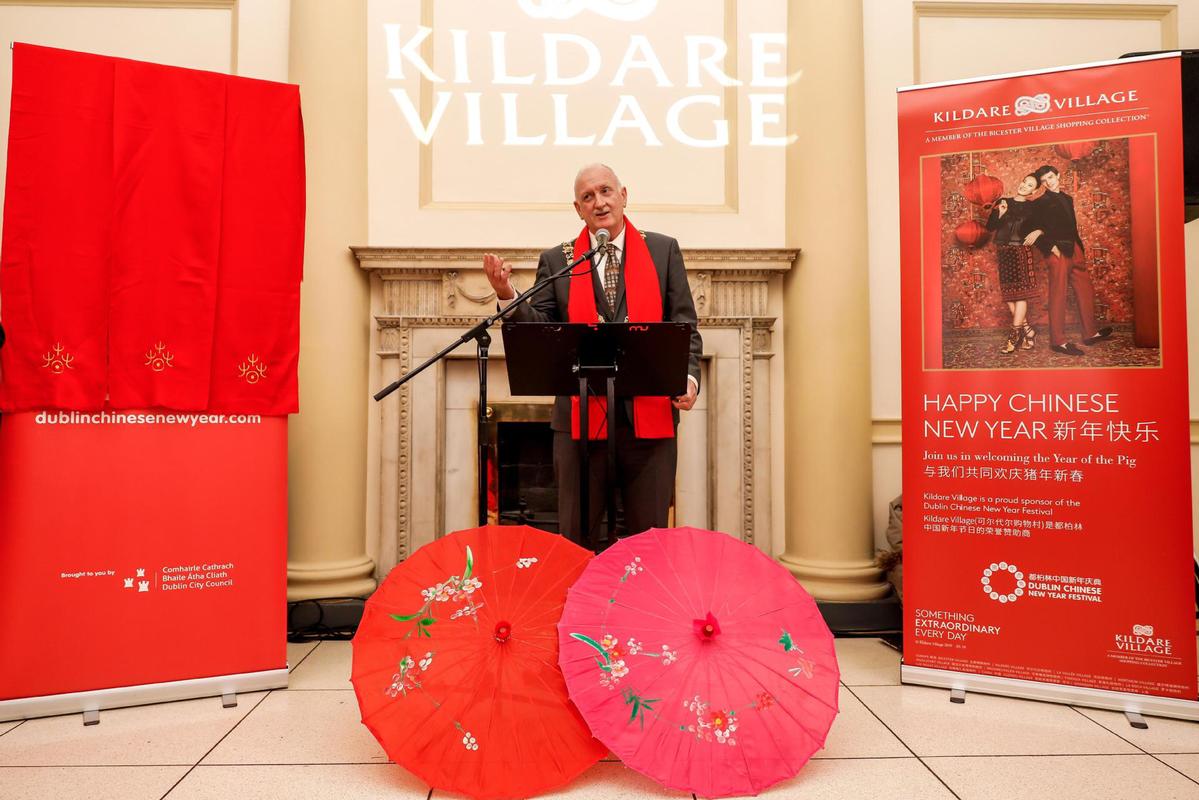 Lord Mayor of Dublin Nial Ring speaks at an opening ceremony for 17-day Chinese Lunar New Year celebrations in Dublin, Feb 1, 2019. [Photo/Xinhua]
In Dublin's National Concert Hall Tuesday, a Chinese New Year concert, jointly organized by RTE National Symphony Orchestra and Beijing Performance & Arts Group, feasted the ears of the local audience with a number of masterpieces created by famous Chinese and foreign composers.
The Chinese pieces performed at the concert were mainly works from Ye Xiaogang, a well-known composer in China and the chairman of Chinese Musicians Association.
For 800-strong audience including Irish President Michael D. Higgins, musicians played Ye's Sichuan Image, a symphony consisting of 30 short etherealized music clips vividly portray the beautiful scenery in China's southwest Sichuan province, and Starry Sky, Ye's piano concerto created for the opening ceremony of the 2008 Beijing Olympic Games, among others.
This is the first time that Higgins had attended a China-related function publicly since his re-election as the Irish president in late October last year.