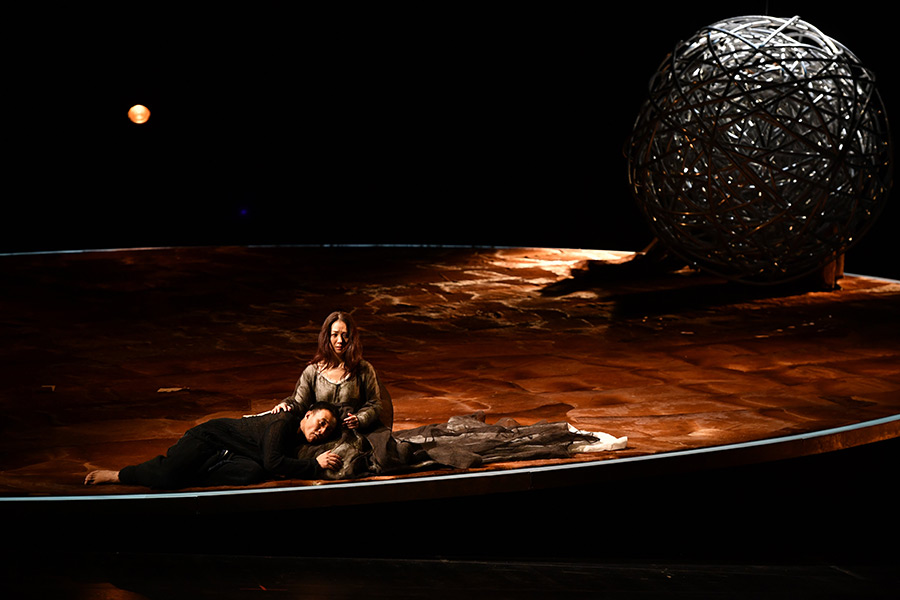 Theater director Li Liuyi's Chinese adaptation of the famous Shakespearean play Hamlet will be shown at the Shanghai Grand Theater on Jan 16 and 17. [PHOTO BY LI CHUNGUANG/FOR CHINA DAILY]
Hamlet will have its most accurate Chinese rendering yet thanks to a new adaptation of the classic that's set to hit the stage, Zhang Kun reports in Shanghai. 
Often portrayed as a melancholic young man burdened with indecisiveness, Hamlet will take on the form of a hero and philosopher in the upcoming Chinese adaptation of the famous Shakespearean play that will be performed at the Shanghai Grand Theater over Jan 16-17.
The play marks the second time that 57-year-old theater director Li Liuyi is working with the Shakespeare Folio Translation Project, an initiative by the Royal Shakespeare Company, a major British theater company in Stratford-upon-Avon. RSC's folio translation project is aimed at making William Shakespeare's works more accessible to Chinese speakers.
Li is an award-winning theater director whose previous work includes Tea House by Lao She, the classical Greek tragedy Antigone, The Cherry Orchard by Anton Chekhov and Shakespeare's King Lear in 2016-the first play he worked on as part of the RSC project.