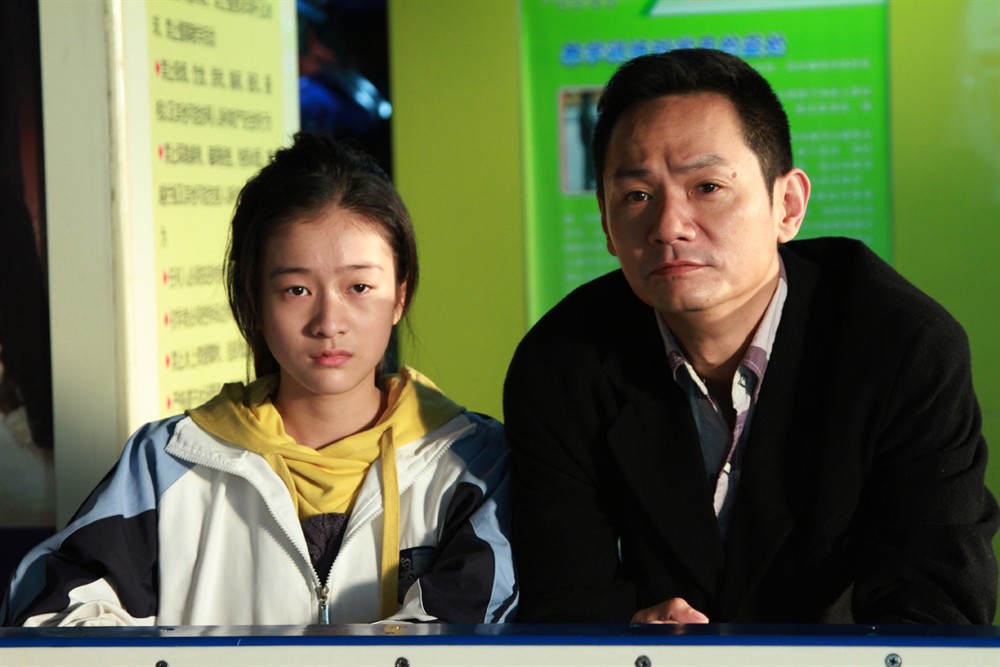 The film centers on a 13-year-old girl, who is craving for her father's love.[Photo provided to chinadaily.com.cn]
Five years after it was shot, award-wining director Cao Baoping's early work Einstein and Einstein will release on Dec 7.
The film, considered as an insightful look at a social issue, sees Cao examining parenting problems.
In the movie, Li Wan, a 13-year-old girl, has to live with her grandparents after her parents get divorced.
And here is smart yet introverted girl craving for love as her father is busy with his second wife, his newborn son and his career.
Then, to remedy the situation, the father buys his lonely daughter a puppy, which brings passion and love to her life.