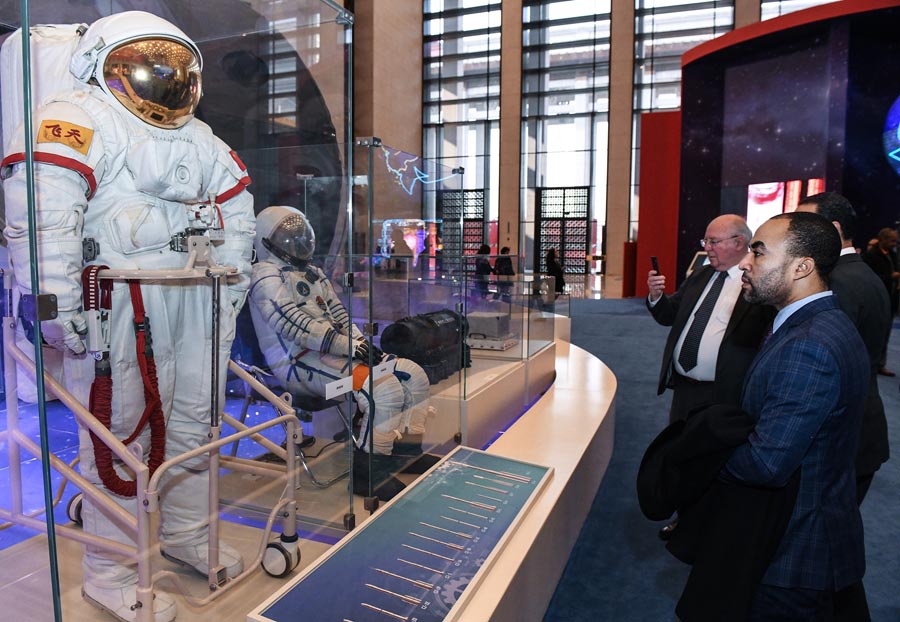 Foreign visitors look at spacesuits on display at the National Museum of China on Nov 19, 2018. [Photo/Xinhua]
Expat diplomats, business elites, experts and scholars visited a major exhibition commemorating the 40th anniversary of China's reform and opening-up at the National Museum of China in downtown Beijing on Monday.
Through historical photos, documents, videos, miniature models and high-tech interactive devices, the exhibition presents the country's major achievements and changes in people's lives since reform and opening-up began in 1978.