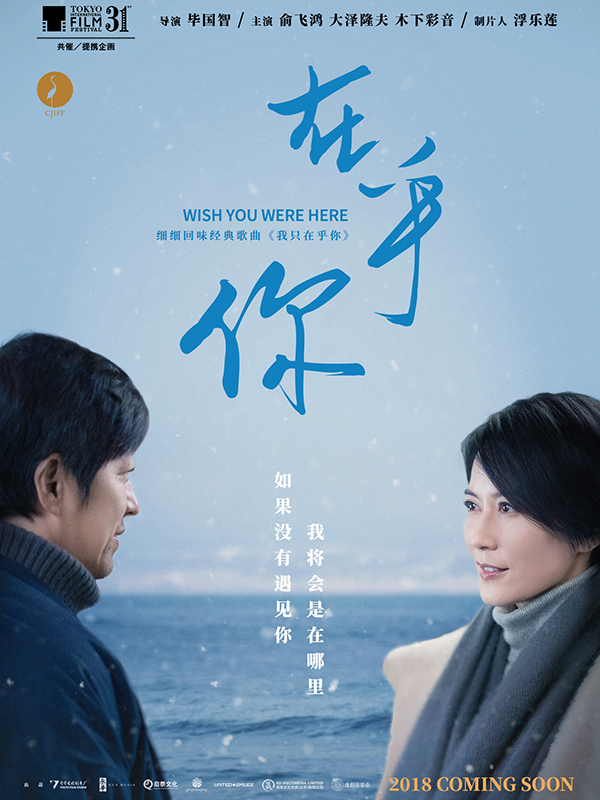 Wish You were Here [Photo/Mtime]
The current expansion of cross-border film business deals between China and Japan is being hailed as one of the success stories of this year's Tokyo International Film Festival (TIFF), it comes as a result of the agreement made recently regarding China-Japan film co-production.
Wish You were Here, the first work co-produced after the signing of the China-Japan film co-production treaty in May this year, premiered during this years TIFF and received applause from Japanese audiences.
Another co-produced drama Cook Watanabe starts shooting during the 10-day festival. More film industry insiders from China and Japan have shown a great interest in co-production works.
The China-Japan co-production treaty has entailed mutual access to national incentives and subsidies, and created greater market access on each side.
Kenneth Bidirector of Wish You were Here, said that the treaty has greatly helped film promotion and distribution in Japan. The film, with its leading actress from China and actor from Japan, tells the story on international love and cultural conflicts between China and Japan.
Having been a fan of Japanese film since the 1970s, Bi said he has always wanted a do a story between China and Japan. Some of the films scenes have been shot in Japans Hokkaido as well as in Beijing.