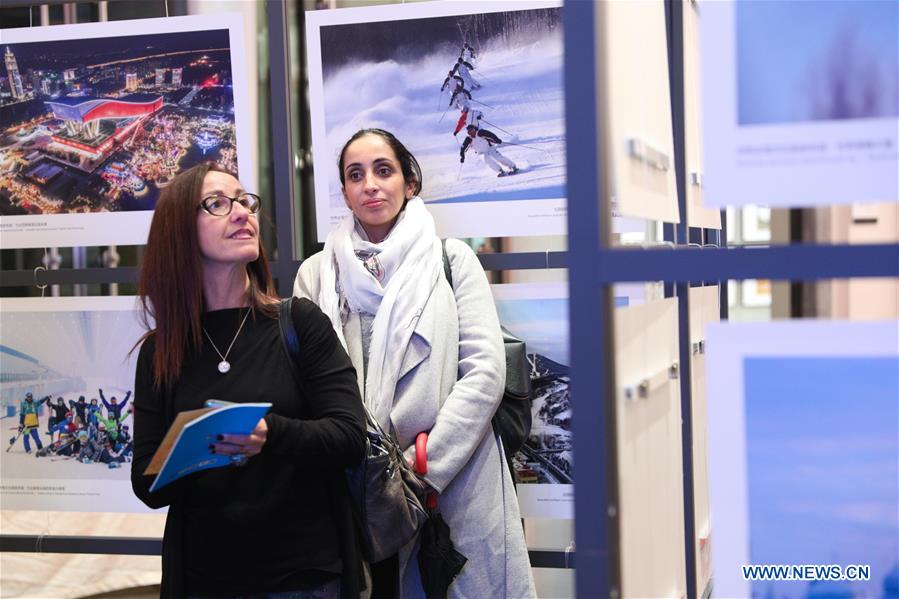 Guests view a photo exhibition on tourism of Harbin at the China Cultural Center in Brussels, Belgium,Oct 30, 2018. Harbin, the capital city of Heilongjiang province in Northeast China famous for its ice and snow tourism, is keen to attract more European tourists. A delegation from the city held a press conference in Brussels on Tuesday to introduce its tourist attractions, which is the latest in a host of tourism promotions featuring the 2018 China-EU tourism year.[Photo/Xinhua]
"We would like to introduce Harbin's unique all-season tourism resources and the annually-held Harbin International Ice and Snow Festival," stressed Yan Honglei, director of the tourism and development commission of Harbin City.
As a popular tourist stop, the city received 77.12 million tourists in 2017 and made revenue of 117 billion yuan ($17 billion), according to Yan.
"At present, Harbin has had 31 sister cities in 26 countries around the world. We hope to introduce Harbin to more European friends...and carry out multi-level tourism cooperation," she said.