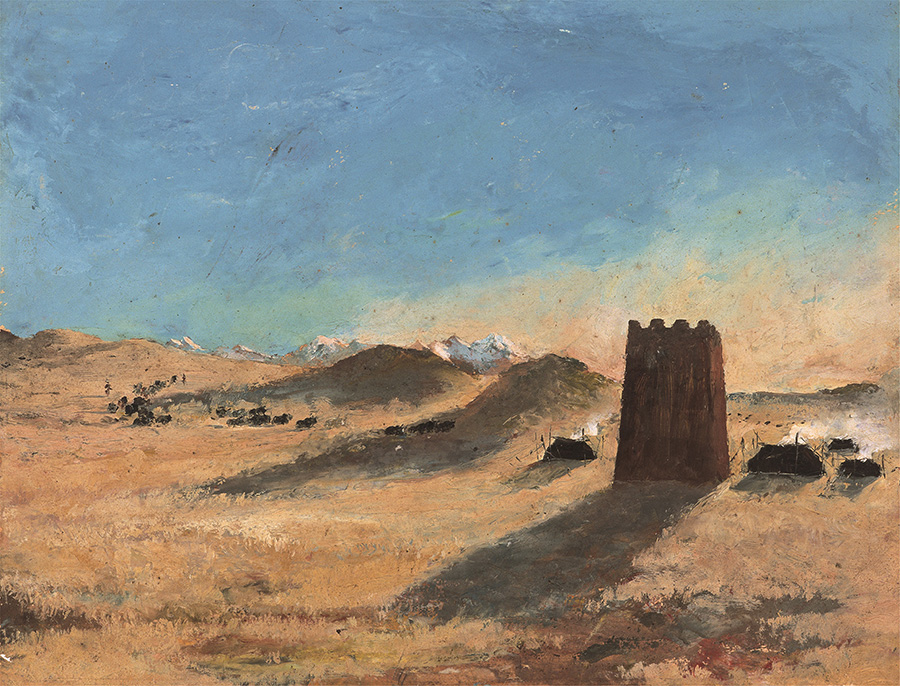 Night on the Tibetan Plateau [Photo provided to China Daily]
He found inspiration during two journeys to the expansive lands of West China. He was amazed by the life and culture of the ethnic inhabitants there, and he was stunned by the art at the Mogao Caves. The color schemes of the natural views, the outfits of the ethnic people and the murals and Buddhist statues all inspired him, helping him to form his Chinese cultural temperament.
A selection of paintings from Wu's oeuvre is now on show at the National Art Museum of China through Thursday, marking the 110th anniversary of his birth and his contributions to modernizing Chinese art.
Wu taught at the prestigious Central Academy of Fine Arts for decades and was its honorary head.