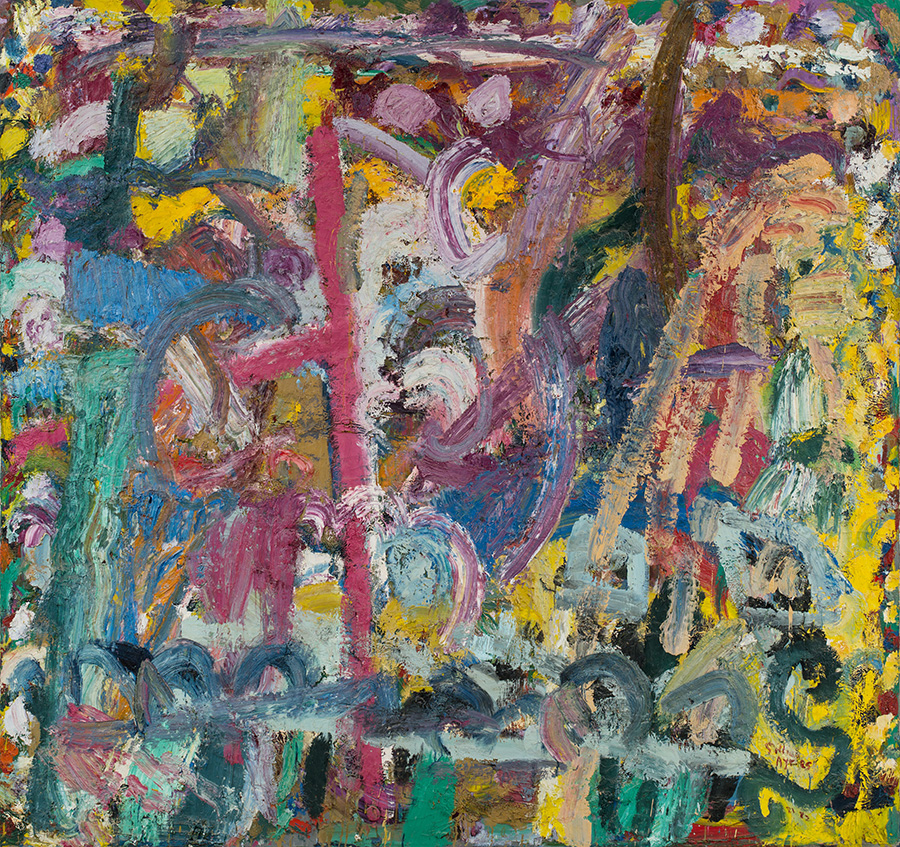 Where the Bee Sucks, 1981-1982_Oil on canvas 227.3 x 242.5cm [Photo provided to China Daily]
Gillian Ayres, the pre-eminent British abstract painter who died aged 88 in April, is known for her work that burst with vibrant colors and energy. She once said that, "To me, art — color in art — is wonderfully indulging. I don't see why you should not be filling yourself up, making yourself happy. I want paintings to be uplifting."
An ongoing exhibition in commemoration of Ayres is now underway at the Pifo Gallery inside Beijing's 798 art district and runs through Nov 15.
It is hoped that the homonymous exhibition will further enhance the local audience's understanding of Ayres' views on art and life.
Her works were seen by many in Beijing last year at a grand solo exhibition, held at the art museum of Central Academy of Fine Arts. Ayres was unable to attend the exhibition's opening because of health issues.
The current exhibition has 20 of her paintings on display, in which Ayres thickly applied pigments to create an enthralling visual impact, encouraging the audience to enter her mind and to see the world as she saw it.