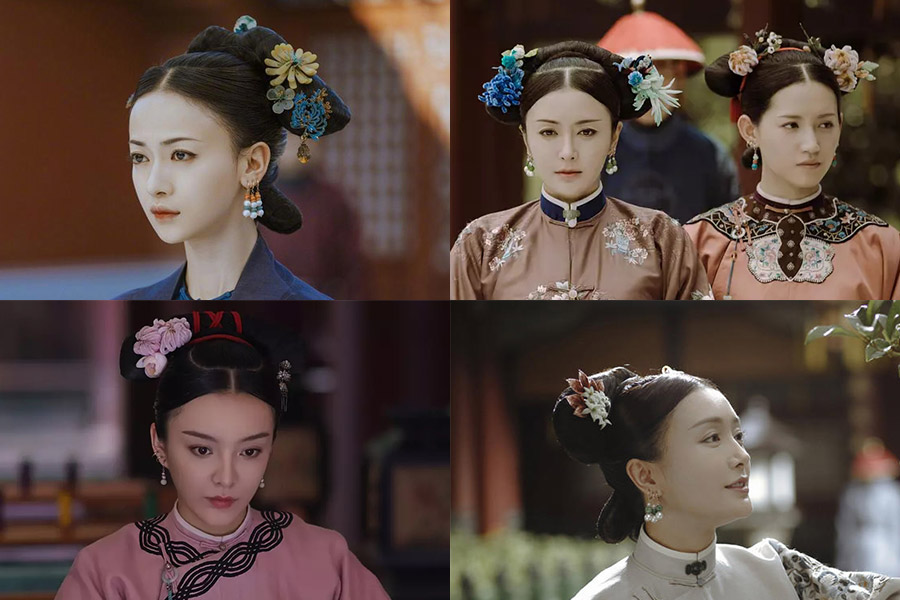 Characters in Story of Yanxi Palace wear velvet flowers created by Zhao Shuxian. [Photo/Mtime]
The art of making velvet flower, or ronghua, dates back to the Tang Dynasty (618-907). It refers to the creation of not only floral displays, but also animal shapes made by silk on a twisted wire frame.
Zhao Shuxian, one of the few craftsmen still making velvet flowers, created all the headwear in the show. Born and raised in Nanjing, East China's Jiangsu province, Zhao began his career as a ronghua creator at a State-owned factory more than 40 years ago when he was 19.
Now thanks to this hit online drama, this intangible cultural heritage has once again grabbed the spotlight.