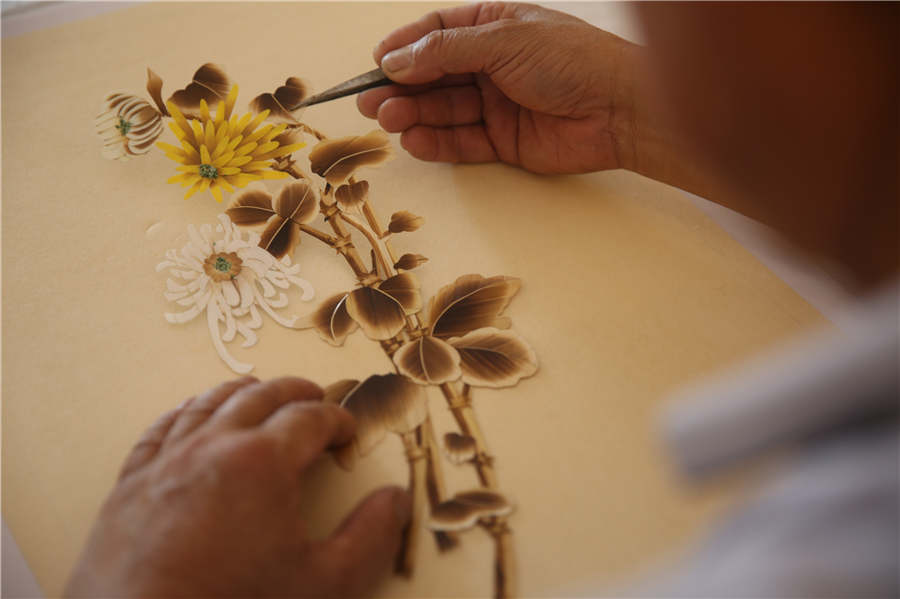 Ding Xisen pastes a straw painting on a template on July 15, 2018. [Photo by Zhang Jingang/Asianewsphoto]
Local farmer Ding Xisen in Boli town of Shandong province's Qingdao has dedicated more than 20 years to the study and craft of straw painting. Ding, an intangible cultural heritage inheritor, uses the natural gloss and texture quality of wheat straw to fuse the art forms of traditional Chinese painting, block print, pyrograph, paper-cutting and calligraphy into his creations.
After going through the complicated process of fuming and steaming, painting, scraping, cutting, carving, scalding, bleaching, pasting and polishing, deserted wheat straws become delicate handicrafts.