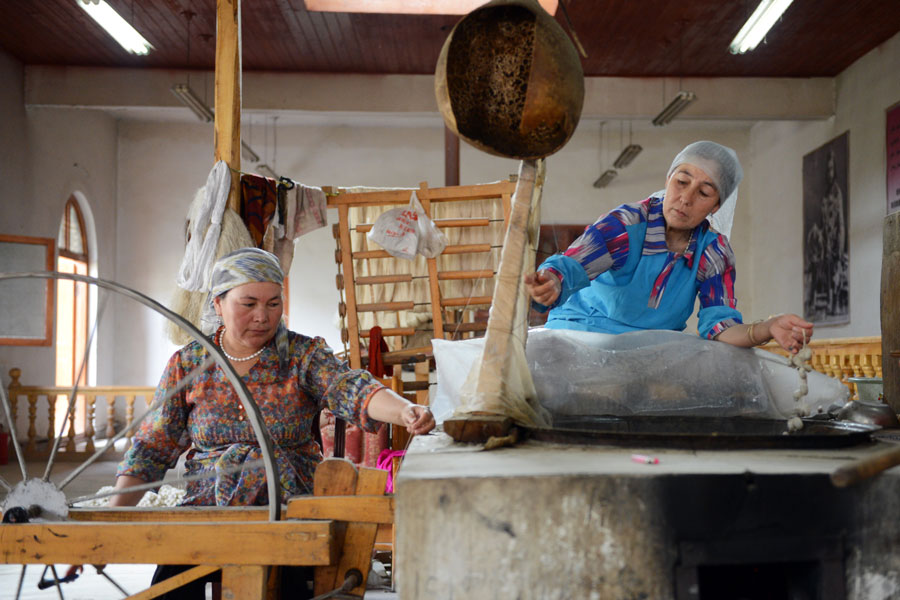 Women work in an Etles silk mill in Hotan, Xinjiang Uygur autonomous region, Aug 8, 2017. [Photo/Xinhua]
Etles silk, with a history of more than 1,000 years, is regarded as the witness of the cultural mixture between China and the neighboring countries. It demonstrates a perfect combination of Chinese silk production technique and patterning of surrounding Central Asian countries.
The production of the Eltes silk is now regaining its momentum as the local government invests more resources into the sector to revive this once vanishing craft. Around 6,000 families in the town of Jiya in Hotan are now capable of producing the silk. There are also 53 local silk-producing companies, cooperatives and associations.