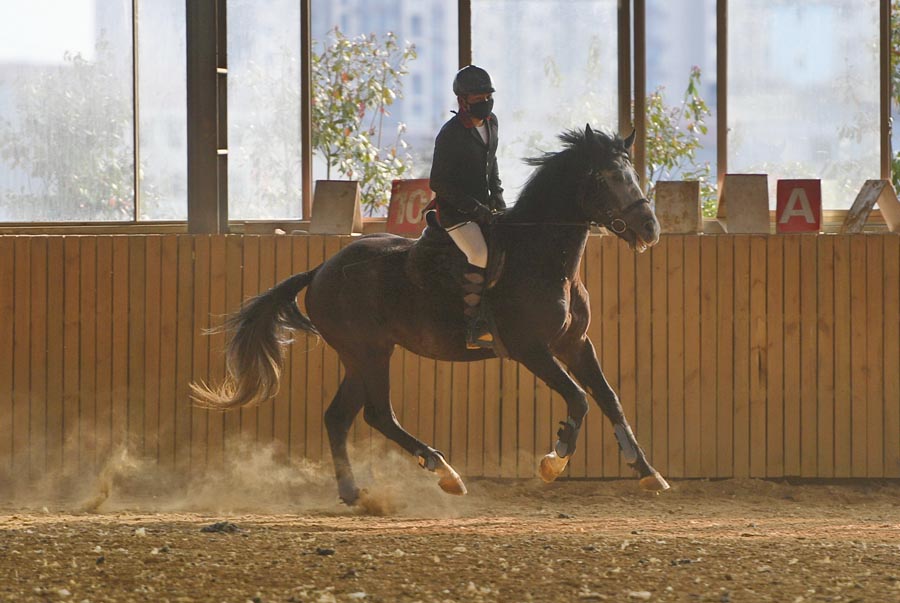 Student Bator in a training session. [Photo/Xinhua]
A unique program for 'left-behind' children involving horses is giving them the chance of a brighter future
Yihuang in Fuzhou, Jiangxi province, is a small agricultural county dominated by mountains. People here raise cattle and dogs, but horses are rarely seen.
However, at the county's Sunshine Equestrian School, a group of teenagers are dreaming of becoming knights on the field.
In 2015, the Sunshine Equestrian School was founded with the support of the local government to train children free of charge through school-enterprise cooperation.
The school has more than 90 students, the vast majority of whom are "left-behind children" from rural areas, whose parents are working in the big cities.
These children entered the world of horses by happenstance.