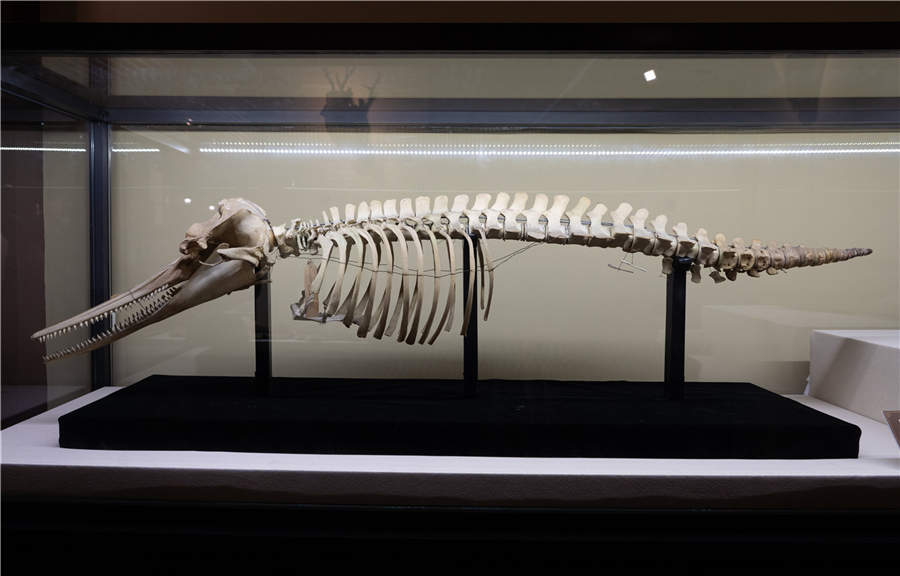 The world's oldest complete specimen of a Chinese river dolphin which was collected from the Yangtze River in 1910. [Photo by Gao Erqiang/China Daily]
An exhibition featuring the artifacts once showcased at the Asiatic Society Museum, one of the first museums in the China, is now on at the Shanghai History Museum till Oct 21.
The Asiatic Society Museum was officially established in 1874 at No 5 Yuanmingyuan Road (now No 20 Huqiu Road of Huangpu district).
Titled "Century Collections – tracing the history of Shanghai", the exhibition is jointly hosted by the Shanghai Science and Technology Museum, the Shanghai Museum and the Shanghai History Museum. Admission is free.
The exhibition aims to present the early development of Chinese museums, as well as the development in the research of natural history, anthropology, archaeology and art in Shanghai.