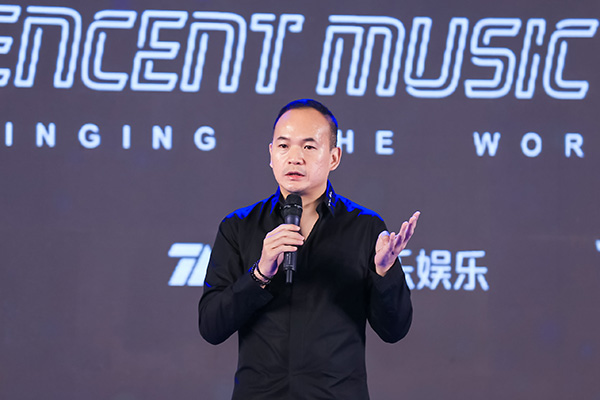 Andy Ng [Photo provided to China Daily]
China is Now!Tencent Music Connects, a music industry conference focusing on China's music industry, was held in Beijing with 300 participants from record companies, indie musicians and the government.
The conference, held by the Tencent Music Entertainment Group, showcased a range of innovative experiences and business models that define the new era in the country's music scene.
Speaking at the event, Andy Ng, vice-president of Tencent Music Entertainment Group, said "This is an important and dynamic time for music in China with young music lovers embracing a variety of music styles, and they are keen on using technology to enjoy more personalized music experiences,"
After Beijing, the conference will be held at Shanghai, Chengdu, Shenzhen and Singapore.
Meanwhile, according to Xu Hongli, the secretary-general of the Music Industry Promotion Committee, an organization under the State Administration of Radio and Television, the government has is trengthening its crackdown on pirated content online as well as promoting and supporting original Chinese music.
Separately, according to the International Federation of the Phonographic Industry's Global Music Report 2018, China broke into IFPI's top 10 global rankings for the first time, coming in at number 10, which proves that the country is one of the fastest-growing emerging markets.
"In recent years, the Chinese government and music service providers like Tencent have been promoting the legal use of digital music. So, we've seen a tremendous change in the once chaotic music market in China," said Jon Dworkin, senior vice-president of Universal Music, Digital Strategy & Business Development.
"I believe that it's just a beginning for China to see an explosive growth in its music market. And for a record company like us, besides cultivating local music talents in China, we also want to bring them (Chinese music talent) to audiences around the world."