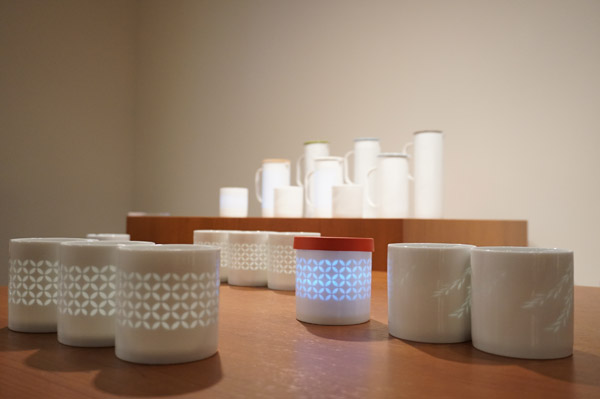 Creative ceramic wares on display at the China Cultural Center in Japan on June 19, 2018. [Photo/Chinaculture.org]
In commemoration of the 40th anniversary of the China-Japan Treaty of Peace and Friendship and the 40th anniversary of China's reform and opening-up, a new exhibition titled Porcelain from China's Jingdezhen opened at the China Cultural Center in Tokyo on June 19.
As part of the Chinese Culture and Tourism Ministry's project, "China Week: Inheritance and Innovation", the exhibition aimed to showcase the creative development of the age-old ceramic art.

On show are a series of ceramics created combining traditional techniques and modern aesthetics. They were designed by young artists from Jingdezhen, known as China's "porcelain capital" in Jiangxi province.