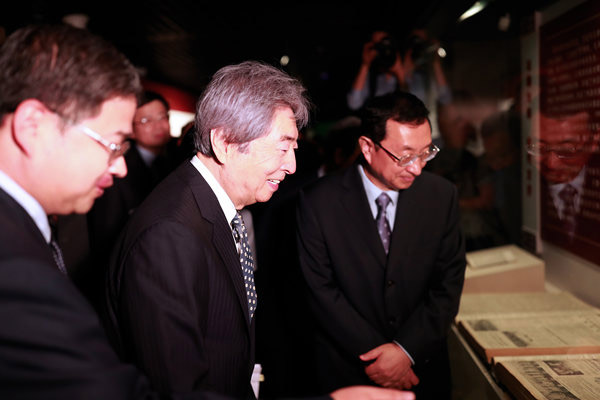 Luo Shugang (right), China's minister of culture and tourism, and Morihiro Hosokawa (center) view the exhibited books at the National Library, on June 26, 2018. [Photo provided to Chinaculture.org]
To mark the 40th anniversary of the signing of the Sino-Japanese Peace and Friendship Treaty, Japan's Eisei Bunko Museum donated 4,175 ancient Chinese books to the National Library of China on Tuesday. Guests and officials from both countries attended the donation ceremony at the National Museum of Classic Books in Beijing.
All volumes, covering Confucian classics, historical records, philosophical writings and miscellaneous works, come from the family collection of the Hosokawa clan, owner of the Eisei Bunko Museum. The chairman of the museum Morihiro Hosokawa, who was also the 50th Prime Minister of Japan, presented the books to the National Library.