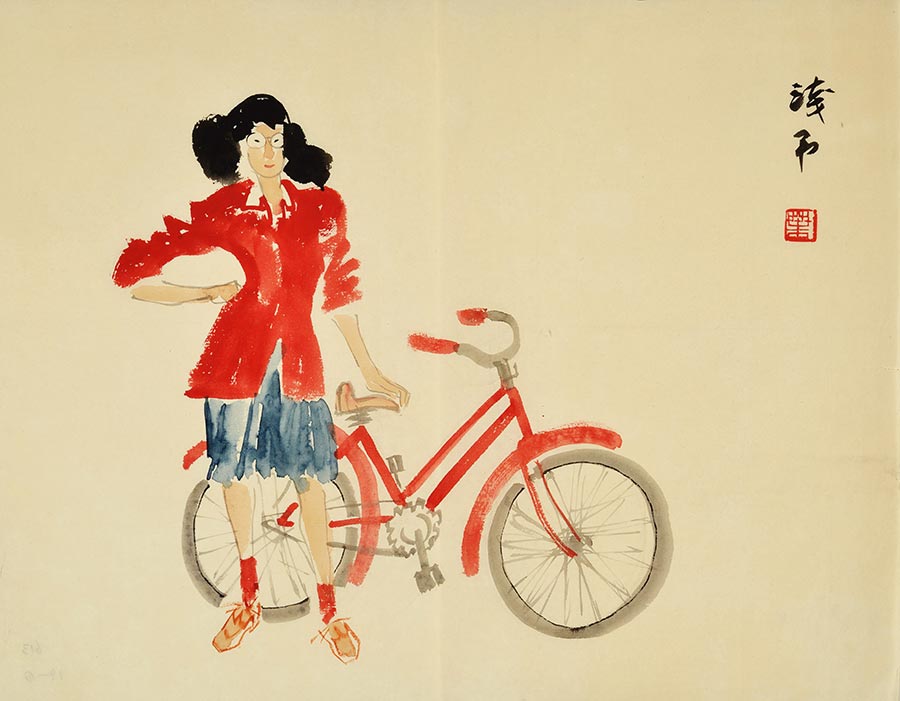 Paintings by Ye Qianyu are on display at the Central Academy of Fine Arts' museum in Beijing. [Photo provided to China Daily]
Painters normally make sketches as preliminary studies for the completion of a major artwork. But Ye Qianyu (1907-95), an important artist and educator in the field of 20th-century Chinese art, said sketching not only helped him to build his imagination, but also regarded it as "an independent form of art".
Is It Simply Sketching, an exhibition currently running at the Central Academy of Fine Arts' museum in Beijing, displays some 180 sketches made by the artist. The show runs until Feb 25.
The bulk of the exhibited works from the CAFA's collection were donated by Ye's family after his death. Ye started teaching at the CAFA in 1947 and remained there until his retirement in the early 1990s.
A self-taught artist, Ye's sketches reflect the social transformations taking place in China over the decades. And they also show his deep interest in dancing and dancers, which are recurring themes in his work.
His sketching practice also influenced his ink-brush paintings, in which he adopted a lot of sketch-like strokes.