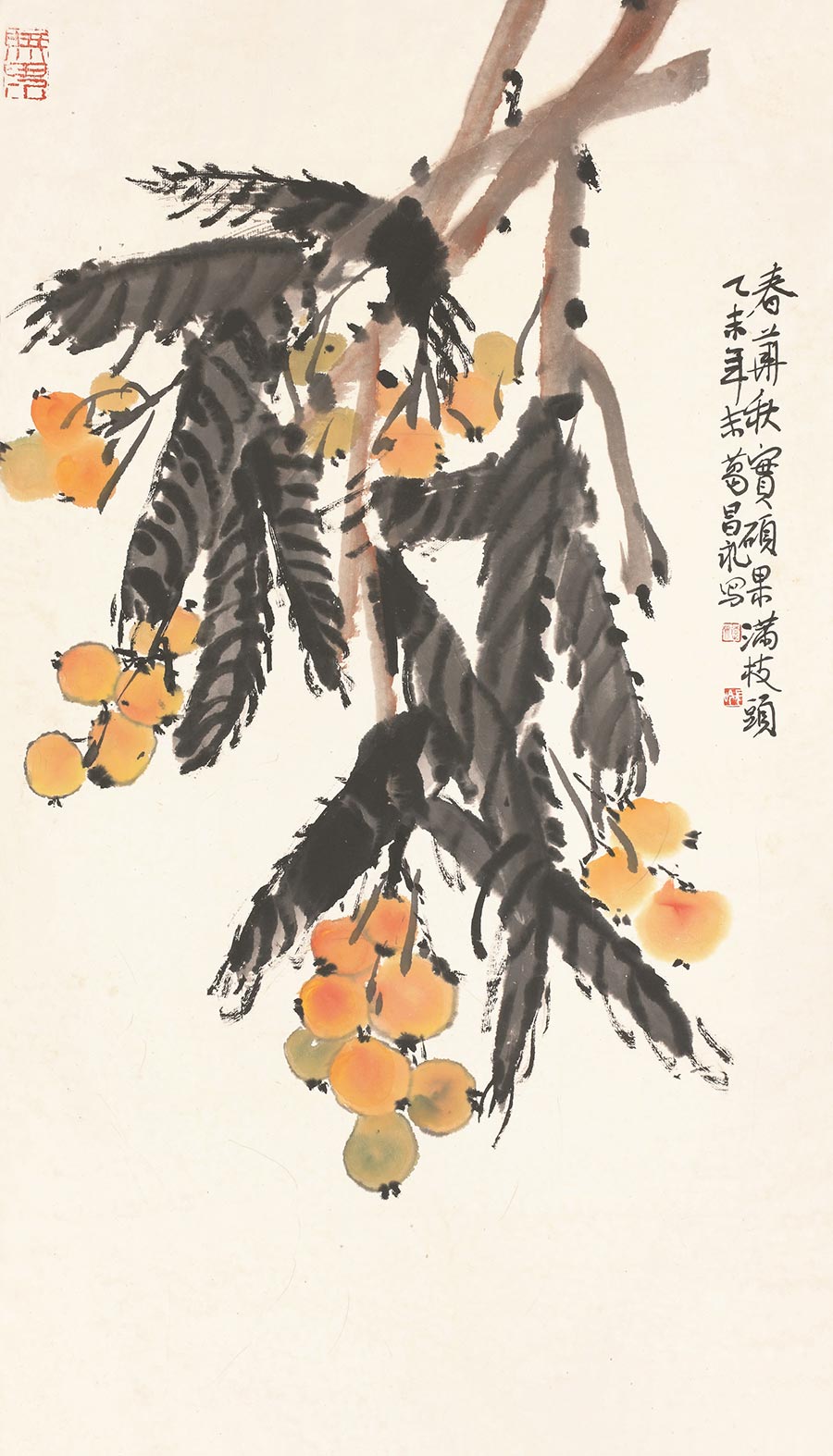 A painting by Ge Changyong [Photo provided to China Daily]
Hubei province in Central China boasts a long history and a glorious cultural heritage, which continues to nurturing contemporary artists working in traditional art forms. Among them is Ge Changyong, an established calligrapher whose works have been exhibited at home and abroad.
An exhibition currently running at Shanghai's Duoyunxuan Art Gallery through Thursday is showing dozens of Ge's calligraphic poems and ink-brush paintings.
In his works, Ge paints scenery from his hometown and native province, such as the Yangtze River that runs across Hubei, and cultural sites including the Huanghe (Yellow Crane) Tower in Wuhan, the provincial capital, which overlooks the Yangtze River and inspired many poets to create some of their most influential works.