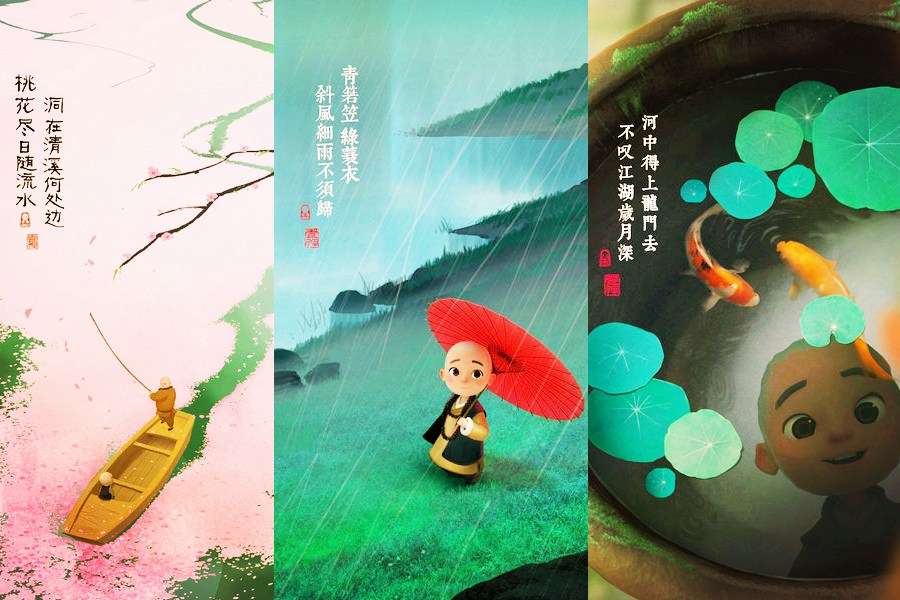 Little Monk Yichan. [Photo/Official weibo account of Little Monk Yichan]
Little Monk Yichan
This is another touching series about a seven-year old monk Yichan, and his master Adou's daily lives.
Premiered in 2016, the series had its episode 35 broadcast recently. Each episode focuses on a certain topic, including family, romance and friendship.
Despite telling stories from the perspective of a child, the series targets adults and aims to provide some "chicken soup" to let audiences learn to be tolerant and give more love to others.
The animation got 9.5 points out of 10 on Douban.
"I did not expect it is so interesting. I watched 26 episodes at one go," user Carolsv commented on Douban.