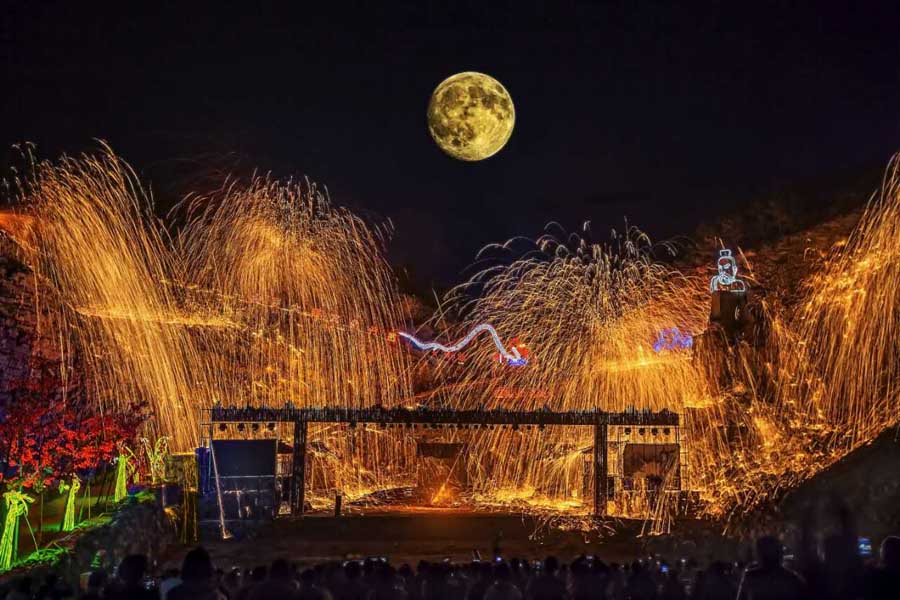 Sprays of melted iron, known asTiehuain Chinese, lights up the night sky at the Taitai Mountain scenic spot in Taiyuan, North China's Shanxi province. The traditional event is held to welcome lunar New Year. [Photo by Sun Ruisheng/China Daily]
The old tradition of Datiehua, which literally means to spray melted iron, dates back some 2,000 years in Shanxi province as a way to celebrate Spring Festival and scare away demons.
With iron melting in pots reaching temperatures of up to 1,700 degrees Celsius, local workers spray the scorching liquid into the air producing a shower of magnificent sparks that seem almost like fireworks.