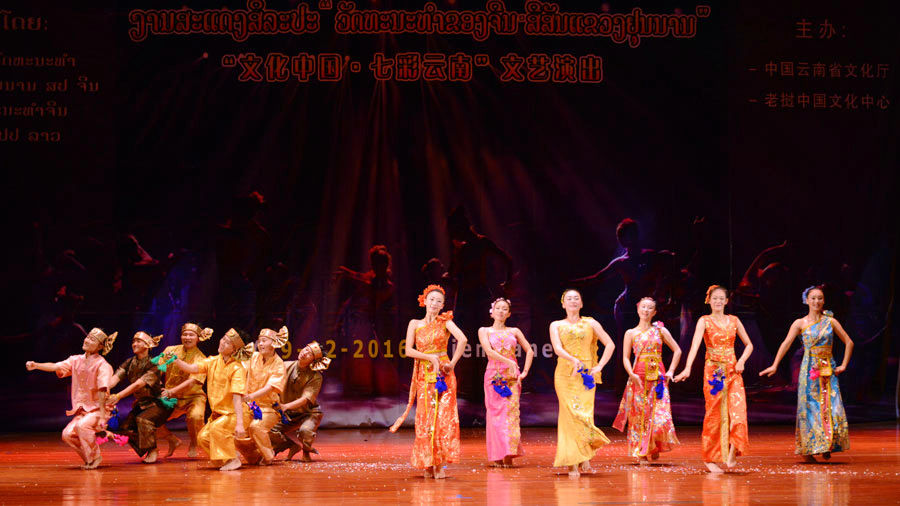 Chinese art troupe perform traditional dance of the Dai ethnic group in Vientiane, Laos, Dec 19, 2016. [Photo/Chinaculture.org]
A cultural art troupe from Southwest China's Yunnan province brought their unique culture to Laos through dazzling dancing, acrobatic and magic shows on Monday.
The elaborately choreographed show was performed at the Lao National Culture Hall in Vientiane, attended by over 1,000 audience members. It was organized by the Laos Cultural Center and the Yunnan provincial culture department.