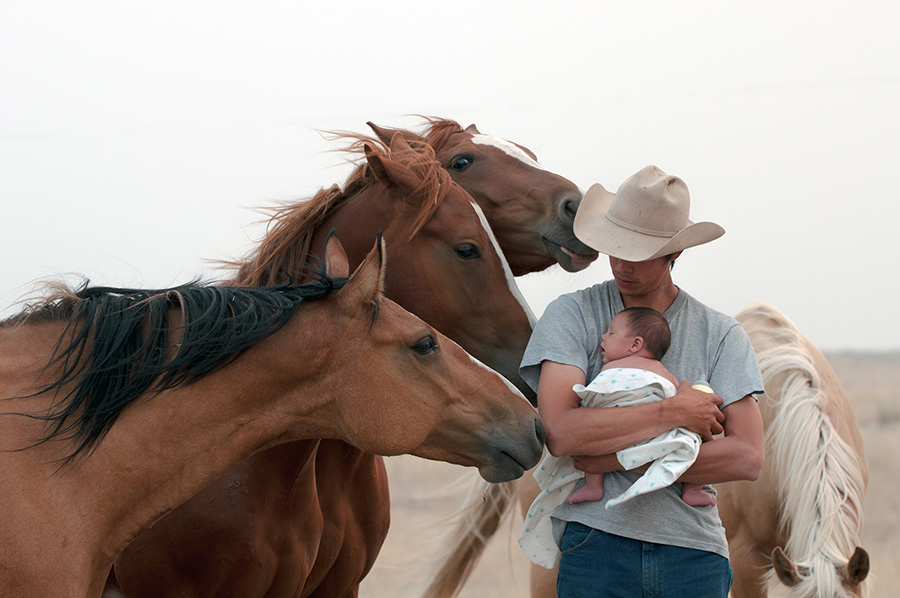 A cowboy is holding his baby in his arms in Skeetchestn Indian Band, British Columbia, on April 24, 2016. [Photo by Candice Camilly/Provided to China Daily]
Sun Shangwu, deputy editor-in-chief of China Daily, said the timing of publishing the photo album had a special significance since China and Canada would be celebrating the 46th anniversary of the establishment of their diplomatic ties.
"Focus on Canada is a record of memorable moments in Canada," Sun said at the launch event. "Moreover, it is a testimony of the friendship between our people. Through their lenses, and in the language of shape and color, the photographers are expressing the beauty of Canada to the world, and in particular to the people of China."
China Daily, AKD International Education Inc in Canada andWink Impression (HK) Co., Ltd have been working hand-in-hand on Focus on Canada since June, which included sending Chinese photographers to visit Canada.