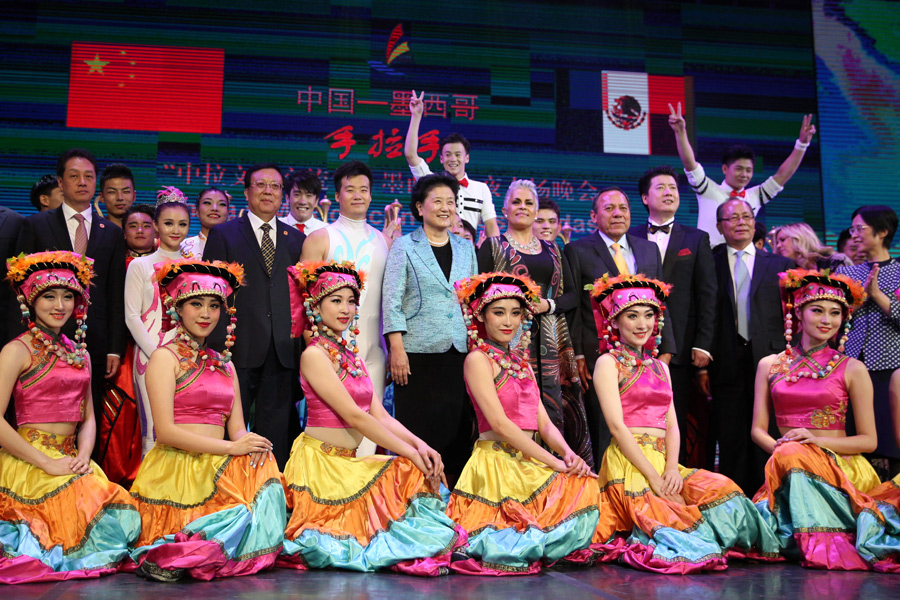 Chinese Vice Premier Liu Yandong (center) takes a group photo with organizers and performers at the evening gala held on August 9. [Photo/Xinhua]
This year marks the China-Latin America Cultural Exchange Year. With the theme of "China and Mexico go hand in hand", a special evening party for Mexican people shines at the over 100-year-old Mexico City Theatre on August 9.
Chinese Vice Premier Liu Yandong and Mexican House Speaker Jesús Zambrano Grijalva together with over 1,000 audiences were invited to see the performance acted by more than 100 artists from China and Mexico.
The event was proposed by Chinese President Xi Jinping when he attended the China-Latin America and the Caribbean Summit at Brasilia in July, 2014.