Singapore Heritage Festival
provided by Ministry of Culture, Community and Youth of Singapore
2020-04-17
Heritage is all around us, in unexpected spaces and everyday places, and we just have to look a little more closely to find it. The Singapore Heritage Festival (SHF) is the National Heritage Board's annual signature festival, which celebrates Singapore's rich cultural heritage by presenting the lesser-known aspects about Singapore's heritage and spotlighting different enclaves and neighbourhoods in each edition of SHF.
Participants can enjoy heritage trails, tours, open houses, and performances at spots around Singapore, and hear hidden tales of our colourful history and heritage. A festival for the people, by the people, SHF seeks to present novel and immersive programmes and experiences in partnership with the community and stakeholders. Through close partnerships with the community, SHF also hopes to empower more groups to share their stories with the public in celebration of Singapore's vibrant cultural heritage.
SHF was launched in 2004 and is currently in its 16th year. This year's SHF was a special Singapore Bicentennial edition, held over four weekends from 15 March to 7 April 2019, with activities and programmes that aimed to tell the stories of how Singapore came to be, and allowed Singaporeans to reflect on their history and learn about what shaped Singapore before and after that turning point in 1819, to the nation that it is today.
The highlights of this year's SHF included:
a) Light projections on the facades of historic buildings such as Shaw Tower, the Old Hill Street Police Station and the National Library Board building at Victoria Street, that revealed stories of Singapore's history.
b) Over 100 bus stop panels across four bus routes were reimagined as exhibition spaces, to educate commuters of the interesting bits of information about the history and heritage of the places connected to each bus stop's location.
c) An immersive bus theatrical show, Buses and Roads: A Bus Theatre Experience. Participants embarked on a journey from the National Museum of Singapore to the Malay Heritage Centre and back, reliving Singapore in the 1970s through funny, entertaining and memorable interactions with a cast of characters.
For more information on the Singapore Heritage Festival, please visit www.heritagefestival.sg.
 Photos of the Singapore Heritage Festival 2019
Light projections on Nagore Dargah, a Muslim shrine in Singapore.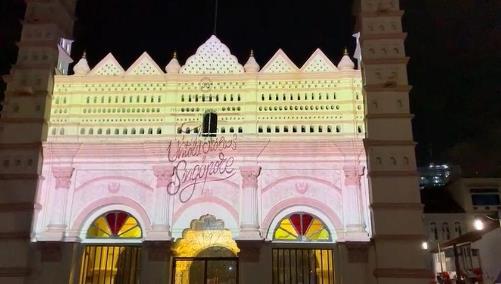 Light projections along Sago Lane (硕莪巷), a one-way lane in Singapore's Chinatown.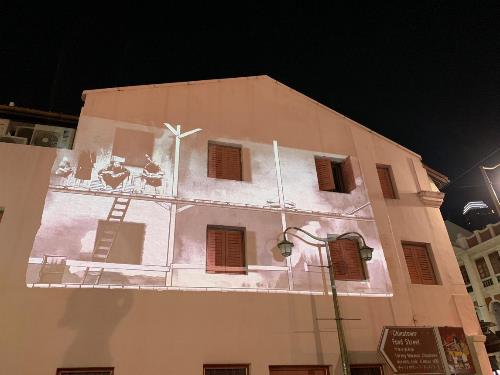 Photos of the bus stop panels reimagined as exhibition spaces.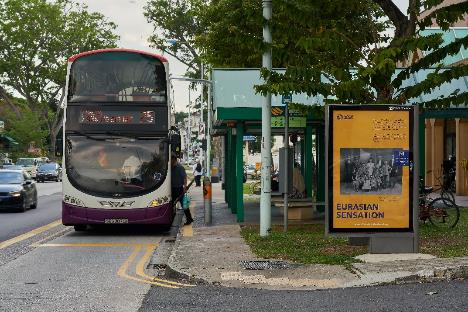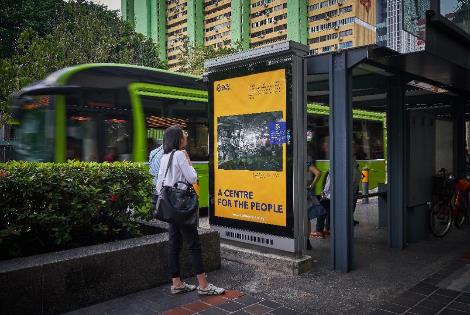 Photos from Buses and Roads: A Bus Theatre Experience.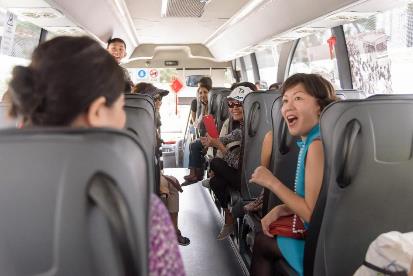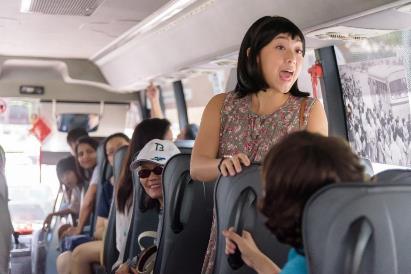 Contact us
Address:Asean-China Centre, No. 43, Liangmaqiao Road, Chaoyang District, Beijing, China
Postcode: 100600
Tel: 86-10-65321660 ext 636
Fax: 86-10-85322527
Weibo: weibo.com/aseanchinacentre