Model contest for children kindles SW China
Chinaculture.org
2017-08-04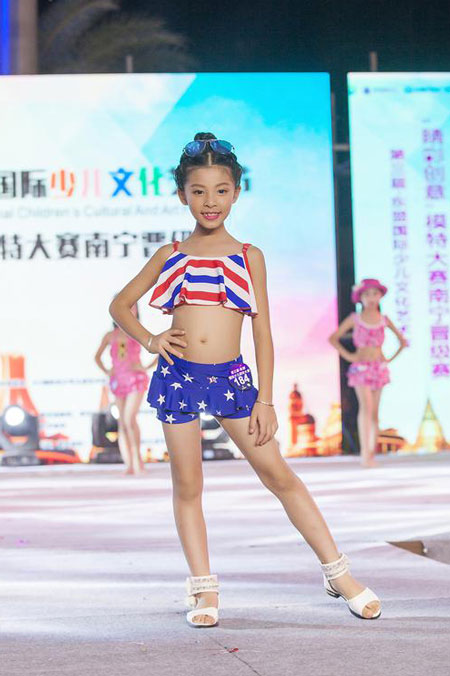 A contestant poses during the swimsuit show of the divisional model contest held in Nanning, Guangxi Zhuang autonomous region, on July 23. [Photo/Sina.com]
The 3rd China-ASEAN International Children's Culture and Art Festival held its divisional model contest in Nanning, Guangxi Zhuang autonomous region, on July 23.
Nearly 1,000 contestants went on stage to show their talents, attracting tens of thousands of audiences.
The festival was initiated by the Secretariat of China ASEAN Expo and embassies of ASEAN countries for cultural and artistic exchanges in the China-ASEAN region.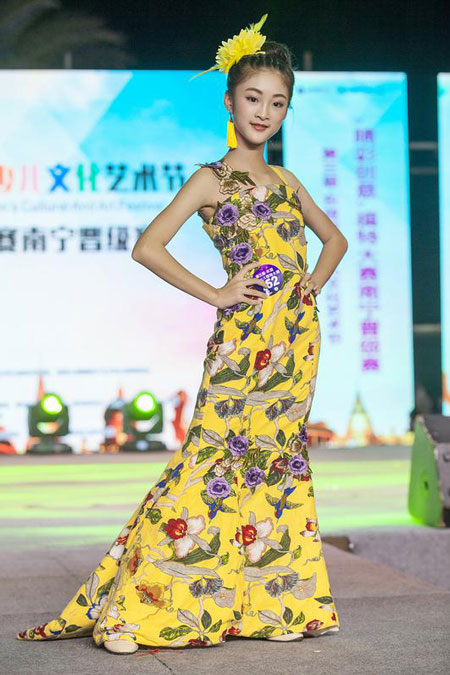 A contestant models a full-length dress with ethnic Chinese style. [Photo/Sina.com]
The event gathered a group of expert judges with professional backgrounds in modeling, filmmaking, music production and language arts.
Children were divided into three groups according to their age. The younger children group kicked off the contest, wowing the audience with great performances.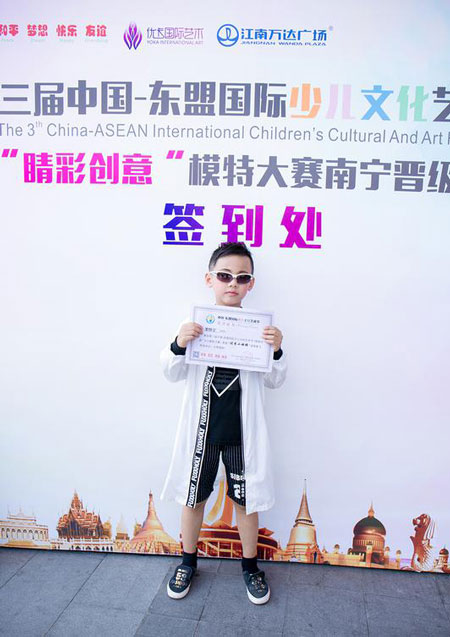 A contestant holds his certificate at the divisional model contest held in Nanning, Guangxi Zhuang autonomous region, on July 23. [Photo/Sina.com]
In addition to the two rounds of competition featuring full dress and swimsuit, the committee added a session for self introduction to test the presentation skills of contenders.
Invitations for the final competition on August 5 were extended to winners of the divisional contest. All the finalists are competing for a travel and study experience in Thailand.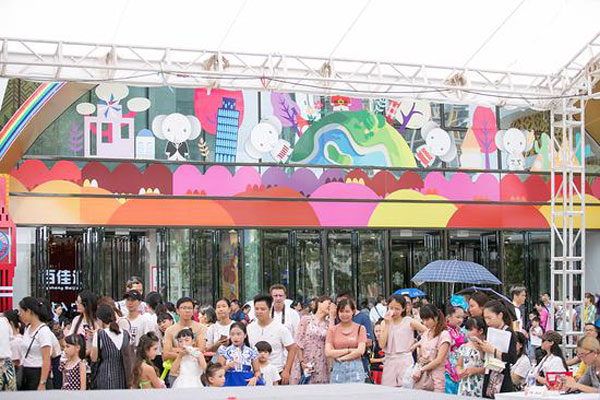 Audiences come to see the contest. [Photo/Sina.com]
In late August, the final winners of the model contest will visit Thailand with the culture festival delegation as ASEAN ambassadorial representatives.
Contact us
Address:Asean-China Centre, No. 43, Liangmaqiao Road, Chaoyang District, Beijing, China
Postcode: 100600
Tel: 86-10-65321660 ext 636
Fax: 86-10-85322527
Weibo: weibo.com/aseanchinacentre