Intangible cultural heritage fosters youth ties
Chinaculture.org
2017-08-03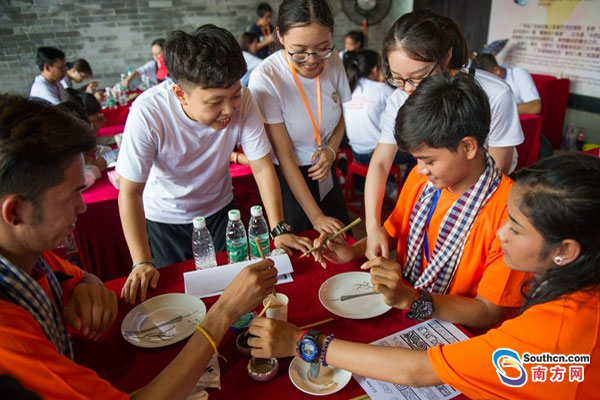 Teens from ASEAN countries learn to paint porcelain plates during the 5th China-ASEAN Youth Cultural Exchange Festival. [Photo/Southcn.com]
The 5th China-ASEAN Youth Cultural Exchange Festival was held in Guangdong province, Southeast China, from July 24 to 28.
Over 100 teenagers from the 10 ASEAN countries participated in a series of cultural events with local young people. During the trip to Foshan, the 3rd biggest city in Guangdong, they were able to experience the region's intangible cultural heritage.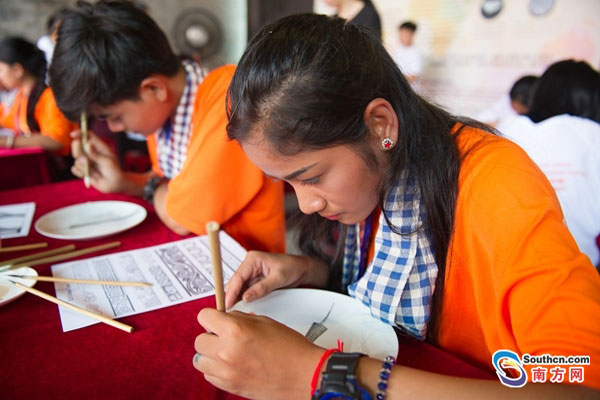 A girl paints a pattern on a porcelain plate. [Photo/Southcn.com]
All participants were amazed by the embroidery, porcelain, paper-cuts and cuisine of Guangdong. Guided by the intangible cultural heritage successors, they grasped the creative process very quickly.
"It is the first time I have ever tried embroidery. I need to be very focused, which is a bit difficult," a girl from Malaysia said.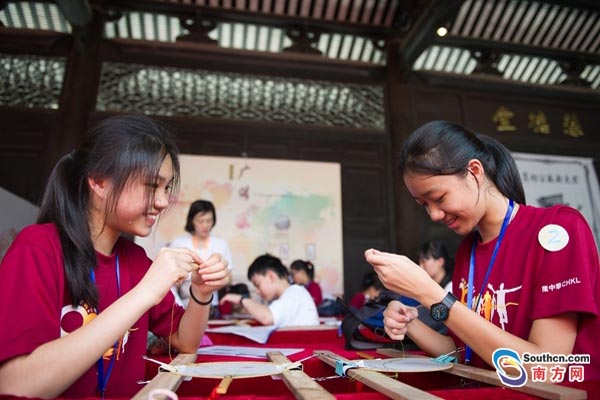 Two girls thread their needles before embroidering. [Photo/Southcn.com]
After one and a half hours, she finished a beautifully embroidered moon-shaped fan. "This is so much fun! I'm going to give it to my mom," she said, smiling proudly.
Organized by national and local organizations, the festival aims to enhance youth communication along the Belt and Road, and foster friendship among the peoples.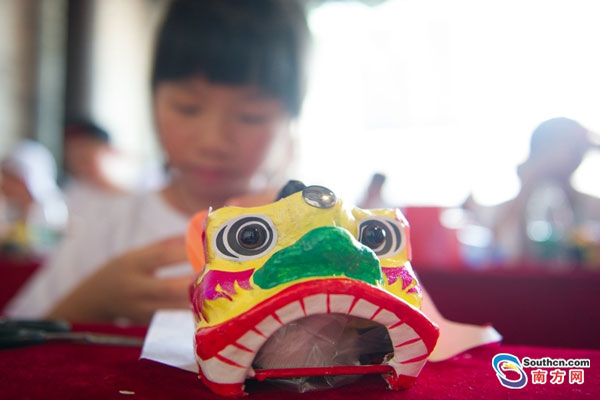 A painted artifact of a paper lion's head. [Photo/Southcn.com]
Contact us
Address:Asean-China Centre, No. 43, Liangmaqiao Road, Chaoyang District, Beijing, China
Postcode: 100600
Tel: 86-10-65321660 ext 636
Fax: 86-10-85322527
Weibo: weibo.com/aseanchinacentre