'Dreams of the Future in B&R Young Heart' celebrating International Children's Day
"Friendship, which derives from close contact between the people, holds the key to sound state-to-state relations", President Xi Jinping said at the opening ceremony of the Belt and Road Forum for International Cooperation. People-to-people connectivity greatly propels countries to join hands under the Belt and Road Initiative and ensures the sustainability of the initiative. In order to enhance exchange between children from Belt and Road countries, the CSCLF held an activity titled Dreams of the Future in B&R Young Heart in Beijing on May 31, just before the International Children's Day. Over 700 children from 40 countries and regions celebrated their festival together.
Wang Jiarui, Vice Chairman of the Chinese People's Political Consultative Conference (CPPCC) and Chairman of the CSCLF, attended the event and sent best wishes to these children. He said, "Young hearts of China and the rest of the world are connected. We organize this activity to offer a platform for children to fully communicate with each other and learn friendship, love and cooperation from childhood. Happy Children's Day to all of them!"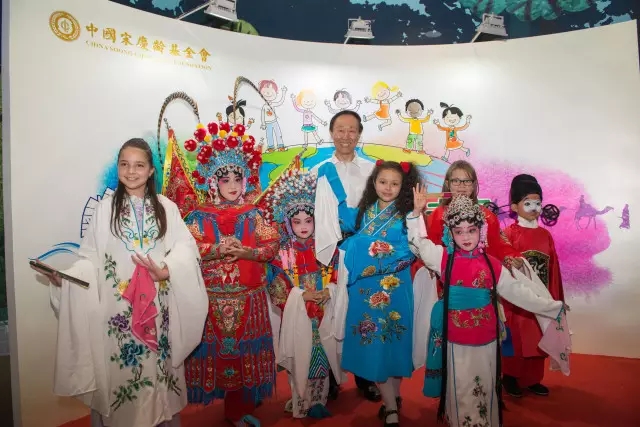 At about 9:00 am, a wind orchestra consisting more than 100 teenagers played the music to greet guests at the south square of the CSCLF Youth Technology and Cultural Exchange Center, which has been newly built beside the Yuyuantan Lake. Soon afterwards, the song and dance performance of the Miao people marked the beginning of the Chinese and foreign youth artistic performance, and was followed by two pieces of Beijing Opera named Liyuanqing and Blooming Flowers. Songs like Making Friends with the Sea and What a Wonderful World showed children's beautiful imagination about the world. Fountain and Little Cowboy integrated eastern and western dance steps .These brilliant performances won rounds of applause.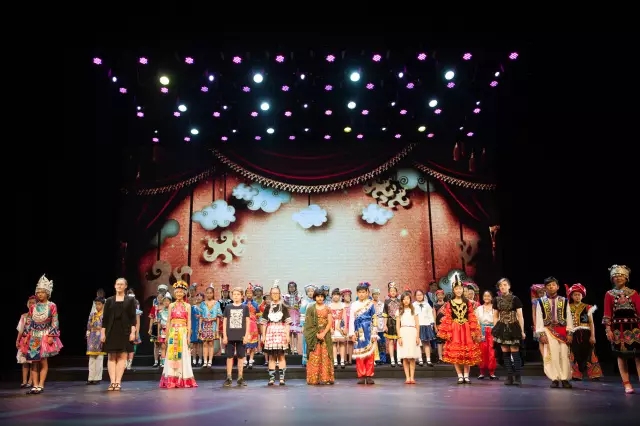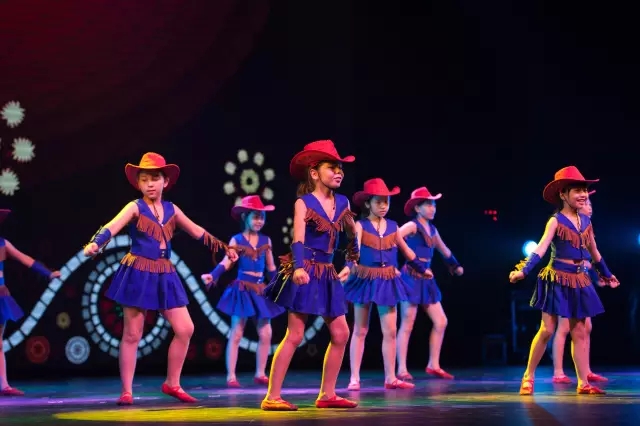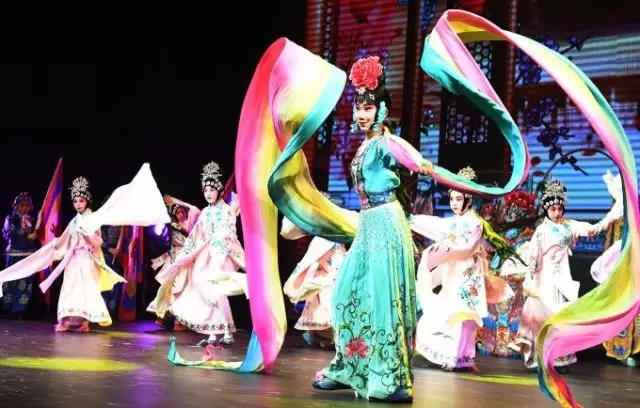 A children's painting work exhibition was staged at the same time. Over 50 Chinese and foreign children painted on the "high-speed rail" and "sail boat", which represents the Belt and Road initiative. Children's creativity amazed the audience.
Children were actively engaged in activities integrating technology innovation and quintessence of Chinese culture. Dynamic music coordinated with dramatic performance; the indoor drone formation performed in the air. Breathtaking modern technologies immediately brought children to another world. Leaders also joined with children in various activities.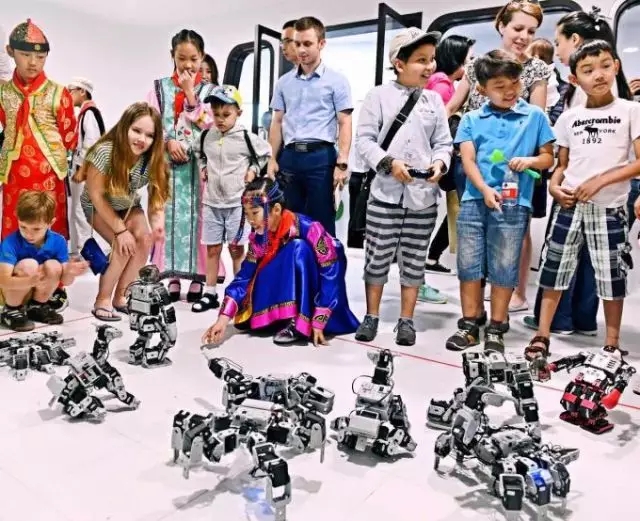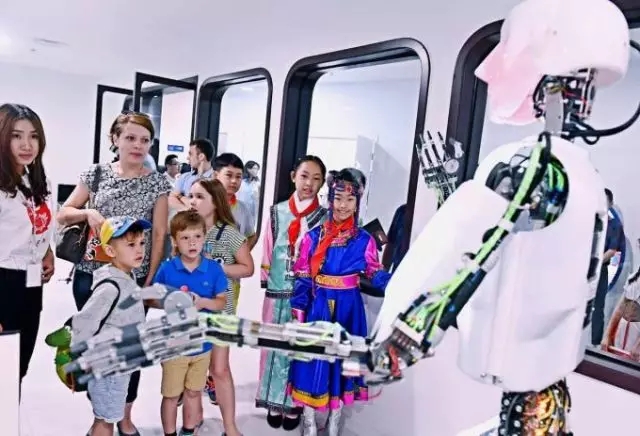 At "Explorer Workshop", they experienced graffiti robots, played with lighting, chain reaction and small ball's trajectory. At "Creator Factory", they played games like mind duel, running little giant and composing maze. "Educational Workshop" and "Robot Tribe" integrated educational games and robot performances. At "Book Cottage", children tried woodblock printing technique, making paper with flowers and plants, traditional lanterns and colored drawing or pattern frame. "Textile Workshop" offered experiences like home spun, blue dye printing and dyeing and making perfume satchel for the Dragon Boat Festival. The whole activity connected past and present, showing the distinctive charm of quintessence of Chinese culture and technology innovation.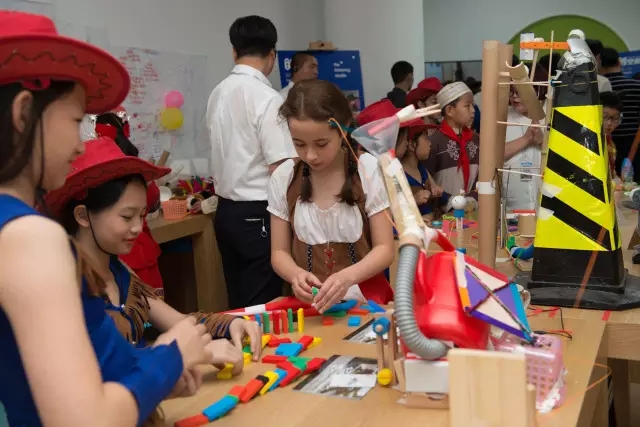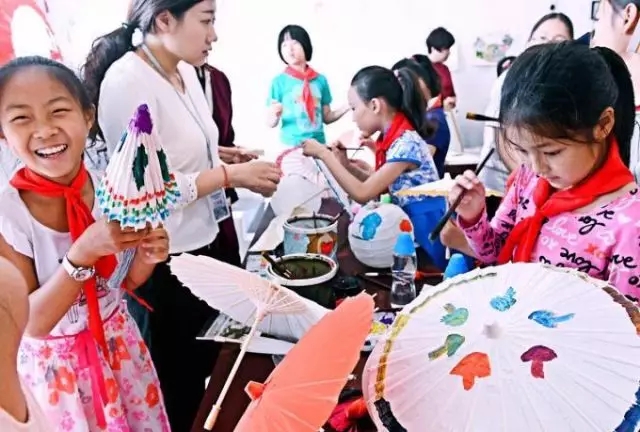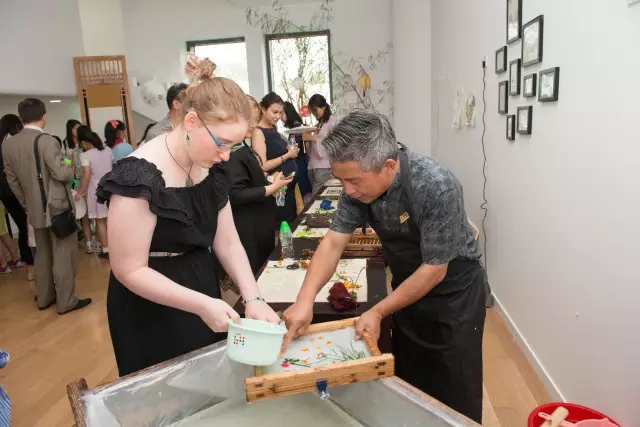 Children were spellbound by Chinese traditional martial arts, printing and dyeing textile as well as modern drone performance, simulation robot and science games. They stepped into an "Innovation Bazaar", where they played classical Chinese music instruments, handicrafts regarded as non-material cultural heritage and opera performance. Through swapping gifts with their own national characteristics, they made friends with each other. These children also wrote their "Silk Road dreams" on a wishing wall, telling their stories related with China and their wishes for the future.
The just-closed Belt and Road Forum for International Cooperation was a full success. People-to-people connectivity is an important part of the international cooperation under the Belt and Road Initiative. This activity is designed to put the consensus reached at the forum into practice, enhancing communication and exchanges between children from all countries through activities with rich form and content. It helps children learn and experience different cultures of countries, view the world with appreciation, mutual learning and sharing, thereby promoting mutual understanding and people-to-people connectivity.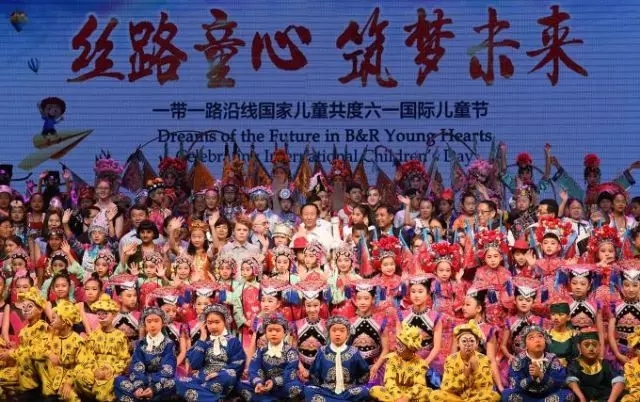 Representatives from embassies, institutions and international organizations in China attended activities and highly praised the activity.
Pakistani ambassador to China said, "Belt and Road Initiative means connectivity of not only facilities but also, more importantly, peoples. The youth are our successors of the initiative. I sincerely wish the activity a full success. Children are our treasure. We are obliged to arm them with scientific knowledge and modern education, helping them grow into qualified citizens or leaders and make contributions to the peace and harmony among different cultures and nations." Myanmar Ambassador Thit Linn Ohn spoke highly of this activity.
"Myanmar and China are in close and friendly relationship. We have many exchanges in various fields like youngsters, sports and culture. I am delighted to participate in today's activity. Its brilliant contents greatly impress me," said he.
Singapore's Ambassador to China Stanley Loh said, "Children are our tomorrow and masters of the future. We should take good care of children and educate them so that they can have good awareness of peace and cooperation. Only in this way, future society will become more peaceful, stable and prosperous." Exchanges among children from different countries are of great importance to the Belt and Road Initiative. "The essence of the initiative is the spirit of cooperation. We will set up sound people-to-people partnership, especially among children, women and social groups."
Laotian Ambassador to China said, "I'm glad to be here. This activity is meaningful for us and children, who shoulder the future of countries. Holding an event of this kind is very important. Happy Children's Day!"
Deputy Secretary General of Shanghai Cooperation Organization Wang Kaiwen said, "Children are the future of a country and a nation. To grow strong, a country must allocate as many resources to children as possible. SCO is ready to make contributions to international youth exchange."
"Partners today, friends tomorrow." The CSCLF will establish and improve communication mechanisms for the youth from B&R countries and promote people-to-people friendship, communication and cooperation through a variety of education, culture and public welfare projects.
Vice Chairpersons of CSCLF, Zheng Jianbang, Hang Yuanxiang, Jing Dunquan, and Pang Lijuan, Vice Chairman of the Sixth Council Tang Wensheng and Secretary-general Li Songwu were present at the activity.
Contact us
Address:Asean-China Centre, No. 43, Liangmaqiao Road, Chaoyang District, Beijing, China
Postcode: 100600
Tel: 86-10-65321660 ext 636
Fax: 86-10-85322527
Weibo: weibo.com/aseanchinacentre