"Dreams Come True•One Belt and Road Initiative" 2017 China-ASEAN Int'l Youth Football Tournament Commences
General Administration of Sport of China
2017-04-25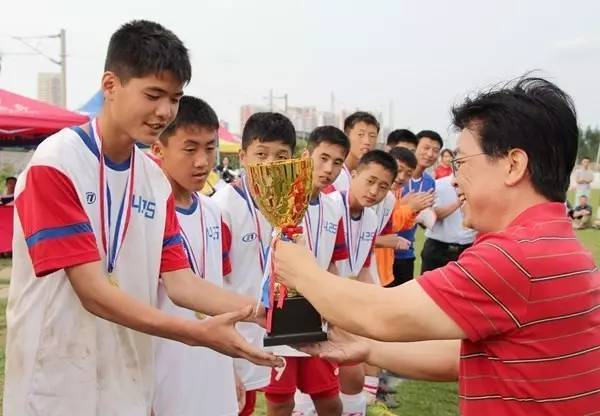 Wu Shude, deputy director of Guangxi Sports Bureau, presents the trophy to DPRK's 4.25 Sports Club
The opening ceremony of the CITIC Guoan Cup, the 2017 China-ASEAN International Youth Football Tournament, sponsored by the Sports Bureau of Guangxi Zhuang Autonomous Region, Beihai Municipal Government and Dreams Come True Sports Club, took place at Beihai Waves and Sunshine Sports Base on April 16, 2017.
Hosted by Feng Xueqing, deputy secretary-general of Beihai Municipal Government, Huang Jiang, deputy mayor of Beihai and minister of Municipal Propaganda Department, Wei Jianxun, director of Youth Sports Department of Guangxi Sports Bureau, Deng Xiquan, chairman of Dreams Come True Sports Club, Chen Tong, vice president of the title sponsor - Beihai CITIC Guoan Industrial Development Co., Ltd., and officials from Beihai Sports Bureau, Beihai Municipal Communication Office, Beihai Football Association and other supportive organizations attended the event.
Huang Jiang delivered the opening speech on behalf of the city government and announced the commencement of the event.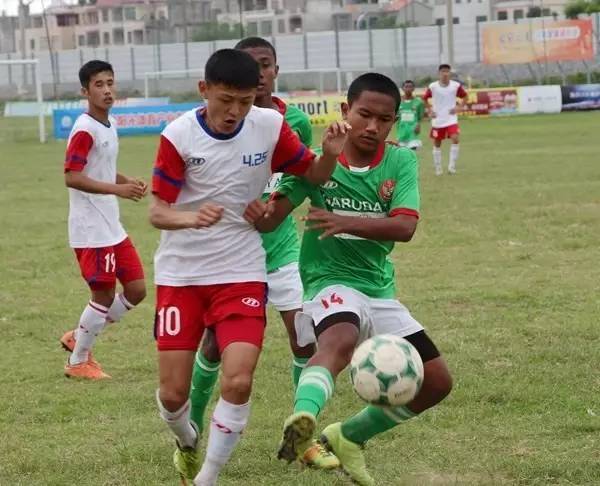 After six days of fierce competition, DPRK's 4.25 Sports Club beat Indonesia GARUDA to win the men's championship with the score of 4-0. DPRK 4.25 triumphed over China MEIZHOU 7-0 in the women's final. China GUIGANG won the fourth prize.
Rong Zhixing, Vice Chairman of China Football Association, Wu Shude, deputy director of Guangxi Sports Bureau, and Cai Jing, deputy mayor of People's Government of Beihai attended the closing ceremony with other officials and guests, presenting trophies to winners.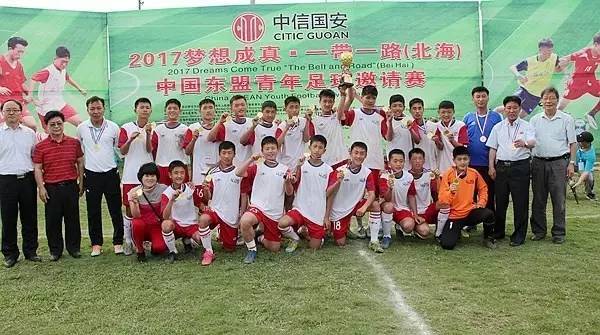 Group photo of players and guests
Since the first "One Belt and Road Initiative" international tournament in 2015, this annual event has been around for three years. Supported by the Sports Bureau of Guangxi Zhuang autonomous region, this year's contest infuses the strategic idea of the "One Belt and Road Initiative" with the concept of "China-ASEAN", attracting 22 teams and over 600 players from Chinese mainland, Taiwan, Australia, Russia, Vietnam, Indonesia, DPRK. There are 10 women's teams at this year's tournament.
The tournament uses the single round robin system. After the group phase, teams with the same rank will compete in the final game. The top four teams in each group are awarded gold trophies. From both the men and women teams, the committee selected the Best Coach, Best Performing Athlete and Best Scorer.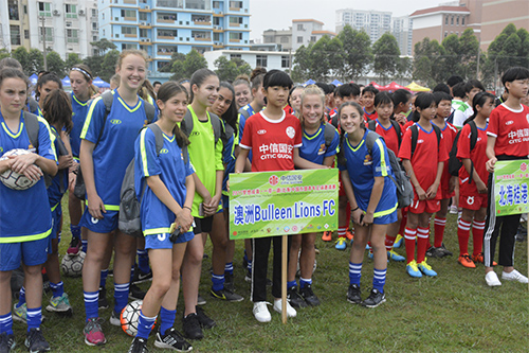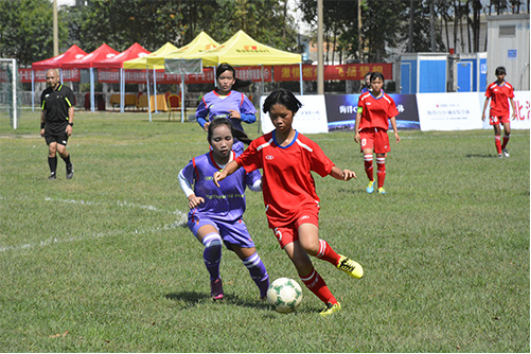 Contact us
Address:Asean-China Centre, No. 43, Liangmaqiao Road, Chaoyang District, Beijing, China
Postcode: 100600
Tel: 86-10-65321660 ext 636
Fax: 86-10-85322527
Weibo: weibo.com/aseanchinacentre