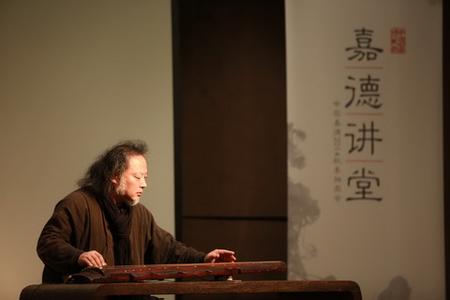 Free lecture [Photo/www.cguardian.com]
As to the private collections, China Guardian will present the 13th "Yisushanfang Studio Collection" where more than 40 exquisite items will be for sale. The deal rate for this session has reached nearly 100% previously.
The China Guardian Twenty Years Fine Record covers a delicate selection of representative works that were on auction from the year 1994 to 2013. A total of seven volumes of artworks and more than 4,000 items have been selected for the catalogue, ranging from ancient paintings, calligraphy, and pottery to bronze mirrors.
Along with the preview, a series of free lectures on relevant collections were given to the public.
The preview will last until Nov 19th and the formal auction will be from Nov 20 to 23.
We Recommend: