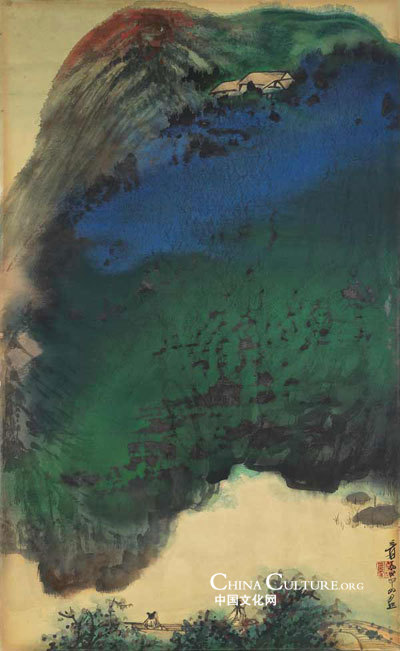 Landscape in Afterglow by Zhang Daqian
Zhang Daqian's Landscape in Afterglow, which had been part of a private collection in the U.S., sold for the highest sum - and well above its upper estimate - at Sotheby's Hong Kong Spring sale of Chinese paintings.
There was much demand for paintings which had been part of overseas collections, as other works were also sold for high sums – and also well above even the high estimates - including Roaring Lion by Gao Qifeng, Lotus in the Wind, another of Zhang Daqian's paintings, from The Museum of Modern Art in New York, and Xu Beihong's Horses, from a private European collection.
C.K. Cheung, Head of Sotheby's Chinese Paintings Department, said: "We are pleased with the results of today's sale, which more than tripled the pre-sale estimate to bring US$50.5 million. Much of the sale was sourced through Sotheby's unrivalled global network with some of the most outstanding works coming from Europe and North America, and it represented one of our largest ever sales in this category."
We Recommend: