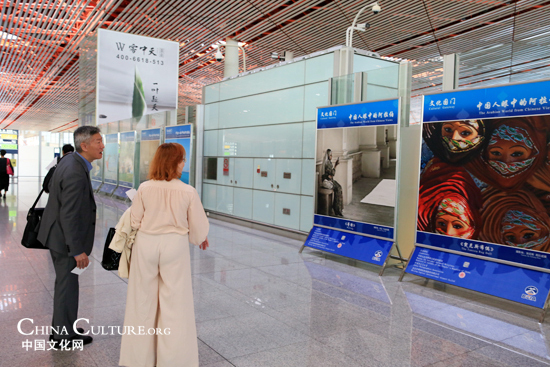 Tourists watch the display board.  [Photo provided to Chinaculture.org]
This year marks China-Arab friendship year and the third Arabic Arts Festival opens in Beijing, Xi'an, Yinchuan and Quanzhou. A photography exhibition under the theme Arabs in Chinese Eyes made its debut at Beijing Capital International Airport, which attracted many domestic and foreign tourists.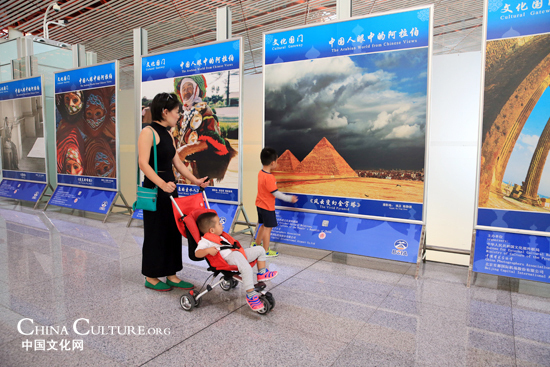 Chinese tourists look at the exhibition. [Photo provided to Chinaculture.org] 
This exhibition is jointly launched by China's Ministry of Culture and the China Photographers Association. Eighty photos collected in the country reflect on the life, natural scenery and cultural heritage of Arab countries through Chinese eyes. It shows Chinese concern about the development of Arab countries and strengthens mutual understanding and time-honored friendship between the Chinese and the Arabic people.
This exhibition is on display in Shaanxi, Ningxi and Fujian at the same time.
We recommend: