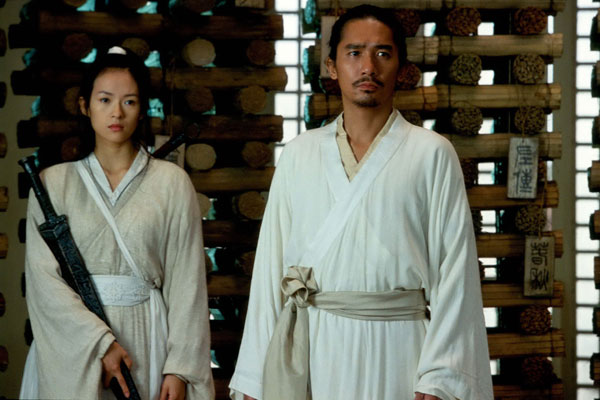 Zhang Ziyi and Tony Leung star in Hero (2002), which will be screened during the retrospective of Chinese films in Britain.
A retrospective of Chinese films will give British moviegoers a chance to see some of the country's most influential works. It's all part of a program to build stronger cultural, trade and business ties between the two nations. Ming Liu reports from London.
A Chinese film festival will launch in the United Kingdom on June 1, giving British moviegoers the chance to see some of the most popular and influential Chinese films made over the last century.
The initiative is part of Electric Shadows, a yearlong program by the British Film Institute, of creative, cultural, trade and business collaborations with China. The event kicked off in February, with a rare visit by one of China's most successful directors, Feng Xiaogang, and a special gala screening of his Back to 1942, at the BFI Southbank, in London.
We Recommend: