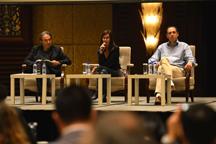 The annual French documentary festival "Sunny Side of the Doc" is Europe's largest documentary fest. Now its offspring, the Asian Side of the Doc, has for the first time set its sights on the Chinese mainland.
Chengdu is hosting the festival for the first time, following in the footsteps of other Asian cities including Hong Kong, Seoul, Tokyo and Kuala Lumpur.
Over 600 documentary producers, directors, distributors and executives will rub shoulders over the next four days at the trade fair. Festival attendees will also hold cross-culture talks and seek cooperation opportunities.
The event's debut in the Chinese mainland echos a promising development in documentary trade here. The event will also see the launch of China's first documentary fund called Tropic of Cancer. The fund is aimed at supporting upcoming directors.
We recommend: